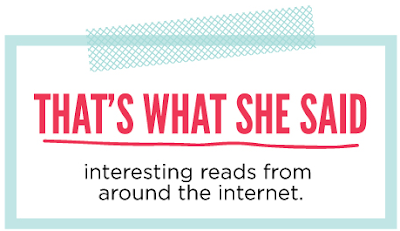 15 RELIGIOUS MOMENTS THAT GIVE US HOPE FOR THE NEW YEAR | huffingtonpost.com
7. Runners Without Borders brought Arab and Jewish teens together…Runners Without Borders, an organization that brings young people from Jewish and Arab homes together to run in Jerusalem, opted out of a city-wide race that conflicted with Ramandan and organized their own interfaith race in June. A 17-year-old Arab teen won the competition. "What we're trying to emphasize is not the political side, not the left wing or the right wing," said Israel Haas, the group's manager. "We're trying to emphasize the aim that Arabs and Jews and all the population of Jerusalem can do things together."
POPE FRANCIS GIVES ANOTHER LUMP OF COAL TO VATICAN PRELATES, CALLING THEM OUT FOR 'SCANDALS' | latimes.com
Pope Francis followed up last year's Christmas speech with a continued determination to reform and uproot scandal and corruption at the Vatican as well as giving a "practical aid for fruitfully experiencing this season of grace" as well as stating his top virtues for Vatican prelates which included "missionary and pastoral spirit," "spirituality and humanity," "reasonableness and gentleness," "openness and maturity," and "accountability and sobriety."
ARE THESE 10 LIES JUSTIFIED? | opinionator.blogs.nytimes.com
Philosopher Gerald Dworkin invites readers to engage in a moral dialogue about lying, putting ten potentially justifiable lies into question…."7. A woman interviewing for a job in a small philosophy department is asked if she intends to have children. Believing that if she says (politely) it's none of their business she will not get the job, she lies and says she does not intend to have a family."

Simply Brilliant.
OUR ANNUAL YEAR 2015 | theonion.com
The best articles of the year from the satirical news source…"From the biggest international news of terrorist shootings, to hard hitting national coverage of mass shootings, to the noteworthy local stories of police shootings, no publication covered the monumental events that defined 2015 better than America's Finest News Source." You're welcome
Science versus advice from celebrity lifestyle brands…
"Gwyneth had a really big year in 2015. She really just kept up the bunk. She had advice about if you have a flu, go into an infrared sauna. She consistently made recommendations about colon cleanses. One of her worst recommendations was that idea that wearing a tight bra is linked to getting breast cancer – which is both incorrect and a bit of fear-mongering. But the bunk just kept coming. It's fun and it's silly — but it's also a little bit dangerous, too, and a little bit unhealthy. She's an example of how bad advice can cause harm."

QUEENS' BOHEMIAN RHAPSODY REIMAGINED AS A BALLET DANCE | mashable.com

THINGS TO DO & THEATRE TO SEE
Los Angeles families looking to decompress from the holidays but get out of the house, might want to check out
L.A. Zoo Lights
or
Winter Fest at the OC Fair and Event Center
. There are also several cool exhibitions currently running at several local museums.
The Rain Room at LACMA
should be at the top of this list and for older children,
In Focus: Daugerreotypes
and Ishiuchi Miyako's thought-provoking
Postwar Shadows
at The Getty Center and the
fall exhibitions at OCMA
are some different weekend activities. For a night of great theatre and music, go see Jason Robert Brown conduct
The Bridges of Madison County at the Ahmanson
Theatre, starring Elizabeth Stanley and Andrew Samonsky.
New York families looking for a light hearted night of theatre that has nothing to do with the recent holidays, might want to check out Noises Off, the beloved comedy returning to Broadway this December and New York parents looking forward to springtime theatre in New York, be sure to get your tickets now for David Harrower's new play Blackbird starring Jeff Daniels and Michelle Williams.