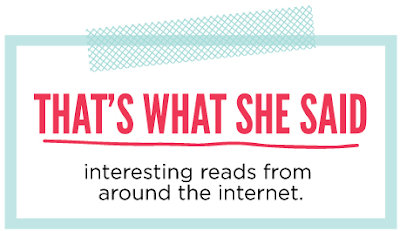 A year after the killing of 17 year old Laquan McDonald, a white police officer is indicted on first-degree murder charges and a graphic video is released to the public as Chicago braces for the public's outrage…
"Cook County State's Attorney Anita Alvarez charged Chicago Police Department officer Jason Van Dyke on Tuesday for his role in the shooting death of 17-year-old Laquan McDonald in October 2014. Van Dyke is the first on-duty Chicago police officer to be charged with first-degree murder in almost 35 years,according to the Chicago Tribune. City officials resisted legal challenges to release the footage for almost a year. Then, on November 19, a Cook County judge ruled that the city had violated open-records laws and ordered the footage to be made public. Alvarez told reporters during a Tuesday press conference that while she had decided to charge Van Dyke in recent weeks, she felt compelled to file charges ahead of the footage's release "in the interest of public safety" after the judge's ruling. She added that the footage was "deeply disturbing" and "would tear at the hearts of all Chicagoans."
AN ANCIENT CHINESE GINGKO DROPS AN OCEAN OF GOLDEN LEAVES | thisiscolossal.com
SHAUN KING: DEATH OF LAQUAN McDONALD AT THE HANDS OF CHICAGO OFFICER JASON VAN DYKE IS MODERN DAY LYNCHING | nydailynews.com
Journalist Shaun King likens the epidemic of police shooting and killing unarmed African Americans to modern day lynching…"In America, our police are shooting and killing more unarmed African-Americans than we have seen in any year of lynching since 1922. Sixty years ago, in 1955, at the start of the Civil Rights Movement, three documented cases of black folk being lynched exist. I've taken time to study that number and it may actually be four or five people, but it's not much more. As of today, we know that at least 31 unarmed African-Americans were shot and killed by police. Those numbers don't even include men like Freddie Gray or women like Natasha McKenna who each were unarmed and died cruel deaths at the hands of police but weren't shot. To be honest, we aren't even clear on how many unarmed African-Americans have been killed by police this year."





ABOUT IMAGES OF BLACK DEATH AND THE GROUNDHOG DAY OF POLICE BRUTALITY | awesomelyluvvie.com
With the recent video released of the murder of Laquan McDonald in Chicago, an old post by Awesomely Luvvie continues to beg the question…"Why do we feel the need to show the lifeless bodies of Black people before we can come up with empathy? If we need to see blood run from people's skulls to be affected by their deaths, then we are monsters. Even in our outrage, it is a spectacle. It's almost like we have to prove that the same blood we have is the same everyone else has. SEE???? RED. JUST LIKE YOURS. As it runs out their pumping heart. As it stains the sidewalk. As it dries in the streets for 6 hours. People are fiercely protective of white death. But Black people? SURE HERE'S A PICTURE OF HIS HEAD BLOWN OFF. NOW YOU CAN FEEL BAD. Did we need to see the bodies of the frenchmen killed to say "Je suis Charlie?" Did we need to see the bodies of the little kids in Newtown to cry for their parents? Did we need to see the heads of the men beheaded by ISIS to decry terrorism? No, we did not."
SOMEONE ADDED DONALD TRUMP TO THE WALL OF THIS RESTROOM IN PARIS | boredpanda.com
More "photo-editing rather than street art," but still- End Scene.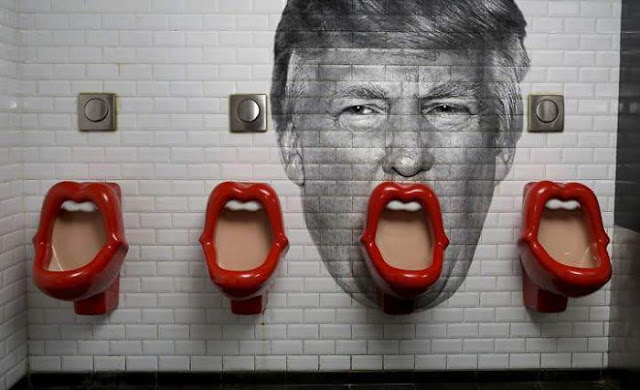 THINGS TO DO & THEATRE TO SEE
LA & OC families looking for some holiday activities might want to check out The Grove on 3rd Street which just had its
annual Christmas tree lighting
,
Knott's Merry Farm
,
L.A. Zoo Lights
,
Disney on Ice presents Frozen
, or a whole host of Christmas plays coming up including
A Christmas Carol
at
A Noise Within
and
South Coast Rep
, and
The Nutcracker
at
Long Beach Ballet
and
Orange County Festival Ballet
. For the little ones, there's
Peter Pan and Tinkerbell: A Pirate Christmas
at the Pasadena Playhouse. There are also several cool exhibitions currently running at several local museums.
The Rain Room at LACMA
should be at the top of this list and for older children,
In Focus: Daugerreotypes
and Ishiuchi Miyako's thought-provoking
Postwar Shadows
at The Getty Center and the
fall exhibitions at OCMA
are some different weekend activities.
New York families are in for a season of treats because Christmas in New York is already in full effect with the Radio City Christmas Spectacular, the Norwegiean spruce getting prepped for its big tree lighting celebration this week at Rockefeller Center Plaza, and the holiday markets, fares, and ice rinks are in no short supply. For an added touch of whimsy, check out the Holiday Train Show at New York Botanical Garden or New York Theatre Ballet presents Keith Michael's The Nutcracker.