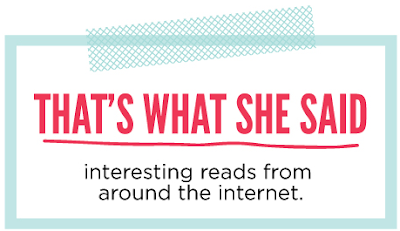 LET MERCY FOR REFUGEES BE THE RESPONSE TO THE PARIS ATTACKS | theestablishment.com
Margaret Covid makes a compelling argument / plea to France's president to respond with mercy as opposed to the current response which is to shut the country's borders, effectively sealing the fate of thousands of refugees suffering in refugee camps as the weather turns…"Why is Hollande using the refugees as hostages, condemning them with his border closure to a death that is slower but no less certain than that of a head chopped by a guillotine, or that of a concert-goer blown up by a grenade? He only helps the terrorists. ISIS and those in the West who hate the refugees want the same thing: martial law, state control of discourse, the spreading of Islamophobia, and a global atmosphere of suspicion and discord. In such a world, ISIS gets its youthful cannon fodder—those disaffected by the climate of hate and brutal racism—and the Front Nationales, the Ukips, all the soft and hard white supremacists of the world, get their white utopia, where a refugee child cannot migrate but guns and money can."


HOW DO YOU FORGIVE A MURDER? | time.com
Survivors and families of the deceased victims of the Charleston AME Church murders talk about what it takes to forgive a killer. Despite the continuos atrocities of violence steeped in a history of racism, for some, forgiveness and faith are the only way to move forward…"At the heart of that struggle are two complicated subjects: history and forgiveness. The murders at Emanuel must be fitted into the long and tangled history of race relations, racial violence and oppression that stem from America's original sin. The accused killer, who published a manifesto of white supremacy before setting out on his hateful mission, made sure of that. At the same time, the forgiveness expressed by some surviving family members left as many questions as it answered. Can murder be forgiven, and if so, who has that power? Must it be earned or given freely? Who benefits from forgiveness – the sinner or the survivor? And why do we forgive at all? Is it a way of remembering, or of forgetting?"
In honor of National Adoption Month, fostermoms.org sits down with Angela Tucker to discuss her documentary, Closure, as well as her experience as a transracial adoptee. Tucker's search for her birth mom as well as her foster parents who cared for her the first year of her life is the subject of Closure. She shares some of the important decisions her adoptive mother made in order to help her foster her own racial identity, an identity she became keenly aware of when she left her home and was a black girl in a very white world…"I believe that some parents truly do not see skin color when it comes to providing loving and safe care for a child, but this world we live in certainly is not colorblind. Thus, it is imperative that Caucasian parents understand their own identity (white privilege, white fragility) prior to bringing another child into their home. Failing to view the racial and/or cultural differences as an aspect of emotional safety is neglectful parenting."
The results are in from the sweetest to the most ironic to the twitter handle most in need of sleep. A preview: "Pay attention, but not too much." – Judy
Ed Cyzewski talks about the importance of growing garlic and what the slow-growing plant has taught him about slowing down, unplugging, and restoration..
."There is no life hack, fast lane, or secret to doubling your output with garlic. It is unrelentingly slow and fair beyond all reason. Garlic reaps precisely what you sow. With garlic, you do the work, you wait, and then you harvest when it's fully ready."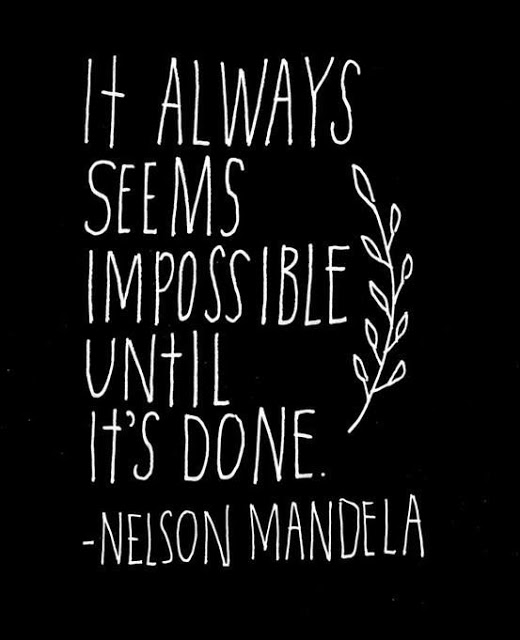 Found on heartifb.com
8 THINGS EVERY PERSON SHOULD DO BEFORE 8 A.M. | medium.com
#6. Listen to / Read Uplifting Content. Ordinary people seek entertainment. Extraordinary people seek education and learning. Yes, please.
STREET ART: TURNING NEIGHBORHOODS INTO MUSEUMS | theroot.com
The Root staff scoured through Google's street art collection for street art inspired by the African and African-American experience.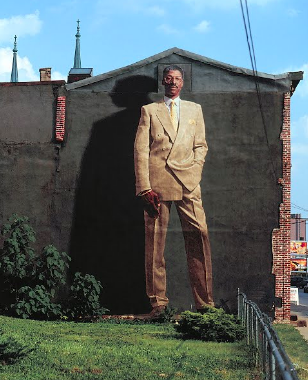 Dr. J (Julius Erving), Philadelphia by Kent Twitchell /
City of Philadelphia Mural Arts Program
THINGS TO DO & THEATRE TO SEE
LA families looking for some wholesome activities might want to check out The Grove on 3rd Street which just had its
annual Christmas tree lighting
, the
Fall Exhibitions
which just opened at OCMA,
Knott's Merry Farm
, or the Holiday art sale and fundraiser at the
Barnsdall Art Park Foundation
today. For theatre, today is the last day to catch
Rent at La Mirada Theatre
but be sure to mark your calendars and grab your tickets for a whole host of Christmas plays coming up including
A Christmas Carol
at
A Noise Within
and
South Coast Rep
, and
The Nutcracker
at
Long Beach Ballet
and
Orange County Festival Ballet
. For the little ones, there's
Peter Pan and Tinkerbell: A Pirate Christmas
at the Pasadena Playhouse.
New Yorkers should be sure to check out Ballet Hispanico Saturday en Familia Matinee (tickets only $15), or for a more edgy, steamier night out, check out Clive Owen in Harold Pinter's Old Times on Broadway. Today, the National Theatre will be doing a live screening of Hamlet (starring Benedict Cumberbatch) at Symphony Space (look for more tickets for Friday, November 27) and the New York Comedy Festival closes tonight. If you are looking for some Christmas spirit beyond the window dressings on Fifth Avenue, New York Theatre Ballet presents The Nutcracker at Florence Gould Hall.