This post was written by my husband
Mark
. Thanks Mark!!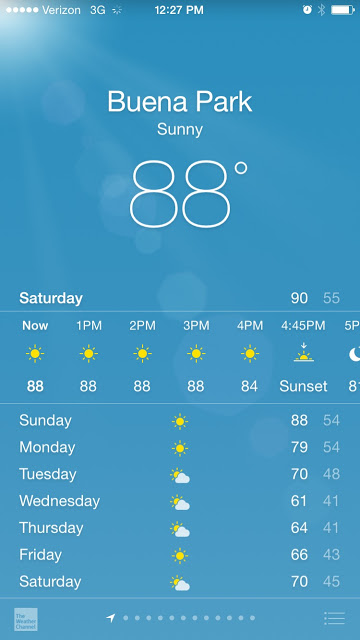 It was a hot day in Orange County!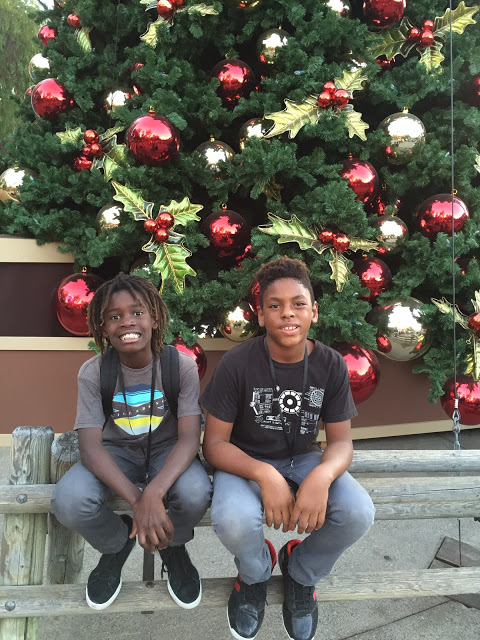 The boys we're great sports and in great spirits.
As soon as walked in the park, we went right into the arena to watch the Wild West Stunt Show because when you're Knott's, that's what you do. I have always loved the stunt show. It was so fun sitting there with my sons remembering the times that I was a little boy their age watching the same exact show. That began a conversation about what was different between when I was a kid at Knott's and what it was like now. From there we began to make comparisons of what it was like for them the time they were at Knott's during a regular day compared to how things are during Knott's Merry Farm. They began to point out all the creative ways that the park had been transformed into a holiday theme.
Old wagon is the same… Christmas flowers are different.
After the stunt show, we made our way through the old ghost town and notice the way they've transformed that area into the Christmas Craft Village. We're checking out some of the unique crafts that were available for sale, and found ourselves getting mesmerized by some of the artisans. There's a large area designated for a glassblower who's actively making beautiful pieces of glassware. It's an amazing thing to stand there and watch the artist take a small little dab of liquid glass and turn it into the finished piece of glassware.
We're ready for a change of scenery and some snacks so we walked into Santa's Christmas Cabin. They had transformed The Wilderness Dance Hall in Ghost Town into Santa's cabin. We got there at a good time when there was a short line for Santa in a perfect opportunity to get some snacks. The boys were a little apprehensive about saying 'Hi" to Santa because at 9 and 11 they are almost too cool for it. And my oldest son Jafta decided to test his tween sense of humor on the old chap. Jafta thought it would be a good idea to ask Santa for some high dollar items and see what he would say, so he walked up to Santa and told him he wanted an iPhone 6, a 60″flat screen TV, and $1000. This Santa was really quick I responded in away that startled Jafta. I captured a little bit of it on video as Santa was telling Jafta that his requests were a bit too demanding. Check out his clever response on the video below.
Santa's Christmas Cabin had some great refreshments. There was a coffee and hot cocoa bar, as well as cookies and milk available for the kids, and wine and craft beers available for parents.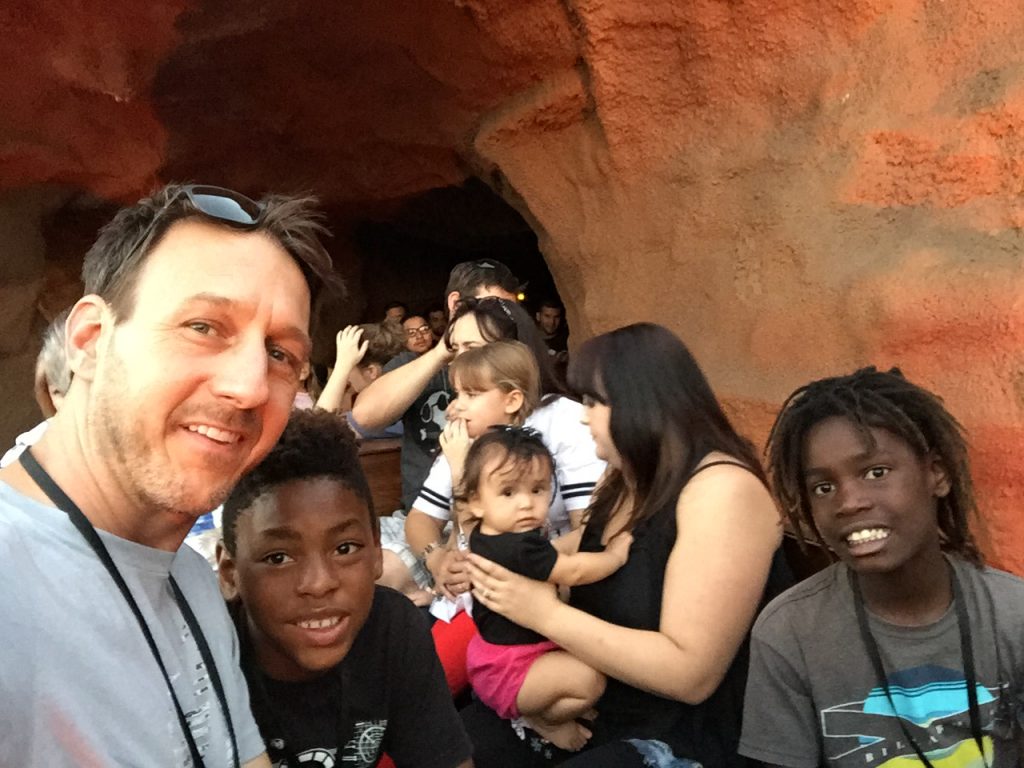 The Calico Mine ride
We made our way over to Camp Snoopy to check out the live show called Christmas Time is Here, Charlie Brown.
Leaving Camp Snoopy I was little nervous that the boys might not like the Snoopy Ice Show. I thought that it would be a bummer if we use our time in the park to see this show if they didn't like it. They said they were open a checking it out so we went in and claimed some seats. The time passed pretty quickly as he waited for the show to start in part thanks to the peanut cartoons were playing on large screens on either side of the stage. Once the lights were down in the show began the boys were fascinated. They loved it. I kid you not there were several times they would ooooh and ahhh and start clapping spontaneously when the performers would spin and do lifts.
When the Snoopy Ice Show was over the boys were very happy that they decided to see it and ranked the show as one of the highlights of the day.
It was a great day. They had a blast.
.Check out #merryfarm on instagram for more fun pics of the holiday season at Knott's. The Merry Farm theme runs through January 3rd. For more information check out Knotts.com.