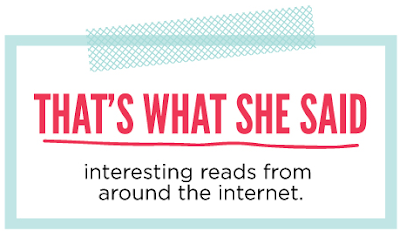 LOVE LETTER TO A TRANSGENDER TEEN ON SPIRIT DAY | Momastery.com
Children's minister and GLAAD supporter, Glennon from Momastery.com responds to a transgender teen recently kicked out of their church and subsequently struggling with their faith…"So God created mankind in His own image; in the image of God He created them; male and female He created them…J, did you catch that? It says that when God wanted to create people in God's own image, God needed to create two genders to express God's self fully. Could that mean that God's image is both male and female, too? Both, J? Just like you? Maybe God is just like you, J."
THREE STEPS YOUR CHURCH CAN TAKE TO CONFRONT GUN VIOLENCE
Amy Butler, senior pastor of The Riverside Church in New York City puts forth a call to (and plan of) action for churches in big cities and rural communities to change the current culture of gun violence in our country… "In the book of Deuteronomy God speaks to Israel and says, "I have set before you life and death, blessing and curses. Choose life so that you and your descendants may live" (30:19). Every time we allow another mass shooting to leave our hearts and our nation unchanged we choose death. It is time for all of us to start choosing life."
TO ALL THE LITTLE BLACK GIRLS WITH BIG NAMES (Dedicated to Quvenzhane' Wallis)
A poem by Sha'Condria "iCon" Sibley of the 2012 National Poetry Slam Championship Team (Team SNO, Slam New Orleans)
THE EVIDENCE THAT WHITE CHILDREN BENEFIT FROM INTEGRATED SCHOOLS | npr.org
In response to an affluent Brooklyn neighborhood'a reaction to the threat of a school district rezoning that would send wealthy white students to a public school who draws mainly black and latino students from public housing, Anya Kemenetz cites the reasons white children benefit from a more diverse experience at school…"Considering that the United States is projected to be a majority-minority by 2044, when today's elementary school students are in the workforce, being comfortable with difference may become a competitive necessity."
THE AMERICAN CANCER SOCIETY RECOMMENDS WOMEN RECEIVE FEWER MAMMOGRAMS | motherjones.com
After studies proving that too many screenings can lead to false positives, this week the American Cancer Society recommended women don't begin mammograms until age 45 and only get tested every other week. For more information check out motherjones.com's investigative report: What If Everything Your Doctor Told You About Breast Cancer Was Wrong?
8 THINGS TO REMEMBER WHEN EVERYTHING IS GOING WRONG THINGS TO DO & THEATRE TO SEE | goforhealth.co
#2. Everything in life is temporary.
MEET JULIA, THE FIRST SESAME STREET CHARACTER WITH AUTISM | huffingtonpost.com


"Sesame Workshop introduced Julia, a muppet with autism, as part of a new initiative called Sesame Street and Autism: See Amazing in All Children. According to its website, the "nationwide initiative" is geared toward families and communities with children between 2 and 5."
In case you missed it, this week Marty McFly came to the future ON October 21, 2015. Doc Brown left a special message regarding the future.
THINGS TO DO & THEATRE TO SEE
LA families in search of sensory-friendly programming, look no further. On October 31, Segerstrom Center for the Arts will present its first sensory-friendly musical with Tall Stories' musical stage adaptation of Room on the Broom. For drama, be sure to get tickets now for John Patrick Shanley's Outside Mullingar at the Geffen Playhouse. For comedy (just before the holidays, too!) David Sedaris is coming to Irvine Barclay Theatre November 23 & 24. And for a family friendly, intimate theatre experience in the modern circus vein, check out Gravity & Other Myths: A Simple Space, also at Irvine Barclay Theatre.
New York City families looking for some last-minute outdoor fall festivities before it gets too cold, be sure to check out Ghouls and Gourds at the Brooklyn Botanic Garden this weekend and the Maize Maze and Children's Fall Festival at the Queens County Farm Museum. For some fresh and compelling musical theatre check out First Daughter Suite at The Public and powerhouse team David Bowie, Enda Walsh and Ivo van Hove's Lazarus at New York Theatre Workshop.
*In honor of Breast Cancer Awareness month, The Estée Lauder Companies' beauty brands are devoted to defeating breast cancer by supporting education and medical research. Fifteen brands will join together to raise funds for the Breast Cancer Research Foundation®(BCRF). Check out these products at http://bcacampaign.com/pink-ribbon-products.