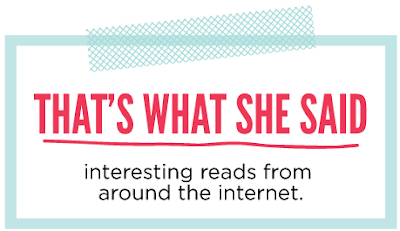 SPAIN'S SOLIDARITY FRIDGE | NPR.ORG
In the Basque town of Galdakao, a community cuts down on food waste by delivering leftovers to a communal fridge known as the Solidarity Fridge. An inspiring legacy of the financial crisis's imprint on Spain, the culture of the Basque region ("to eat well") helps its own in a time where unemployment rates are still high and the people are still reeling from a devastating economic crisis. Inspired by images of people searching dumpsters for food, Alvaro Saiz (who used to run a food bank for the poor) came up with the Solidarity Fridge. Local restaurants donate tapas, families deliver leftovers from BBQs and home-cooked meals, farmers of community gardens stock the fridge with fresh produce and some grandmothers even cook specifically for the fridge. Elementary schools are organizing field trips to the fridge – a valuable lesson in conservation and sharing.
WHAT CHURCH PEOPLE REALLY NEED TO KNOW ABOUT ONCE-CHURCHED PEOPLE
"They are still people of great depth and character and substance and yes, even faith. They are still wonderfully attentive parents, devoted friends, loving spouses, amazing co-workers, helpful neighbors. They are still responsible and compassionate and loving, and so much of what you treasured and knew to be true about them then, is still true today. They are simply not comfortable in the space you find yourself. They are not misfits, but they most surely no longer fit. And it's important that you remember all of this; that you find a softness in your response to them. It's critical that you treat them with kindness and gentleness and great respect, and that you resist the urge to minimize them or the journey they've traveled to the outside."
"HOME" BY WARSAN SHIRE – SEEKERSHUB BLOG
"You have to understand, that no one puts their children in a boat unless the water is safer than the land no one burns their palms under trains beneath carriages no one spends days and nights in the stomach of a truck feeding on newspaper unless the miles travelled means something more than journey."
A VERY HAPPY BRAIN | Dr. Sood
The pursuit of gratitude and compassion…
HOW I DEARLY WISH I WAS NOT HERE | Dooce
Heather paints a heartbreaking portrait of the final moments with her longtime companion, The Former Congressman Henry Buck Chucklesworth.
After giving an underwhelming answer to a young Indian girl who asked her where she gets her confidence, Mindy Kaling reflects more carefully on her answer about the true source of confidence in this excerpt from her book. To have killer confidence one has to work hard and through that devotion believe they deserve that confidence. Confidence is entitlement without the bad Conrad Hilton Jr. type of rap.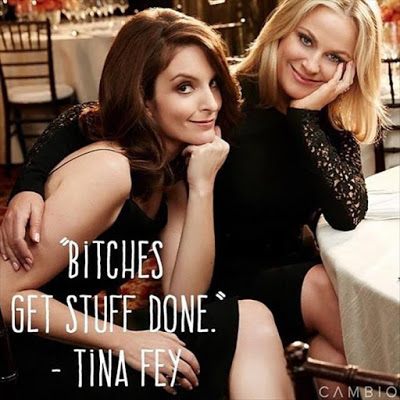 Via stuffdot.com
THINGS TO DO AND THEATRE TO SEE
LA folks looking to catch a few more outdoor events as the weather cools in September and October, might want to check out the
Saturday movie nights at Barnsdall Art Park
in Hollywood starting next Saturday. Pack a picnic or hit up one of the food trucks parked at the top of the hill. Movie tickets are $15 or go for the movie + wine tasting ticket for four generous pours at $25.00. All profits from the wine tastings go towards the foundation's program and projects such as free art classes in the community. The line up of movies includes
Groundhog Day, Dear White People,
and
Coming to America.
For some LA theatre, first be sure to keep an eye out for the
12 Best Theatre Companies in Los Angeles
as decided by LAist.com. In the Valley, the Colony Theatre in Burbank will present
The Best of Enemies
– a true story about an African-American civil rights activist forced to work with a Kl Klux Klan member to work towards integrating their small town. Or for a more light-hearted evening there is
Sondheim Unscripted
-an improved ensemble musical – at the Falcon Theatre on the edge of Toluca Lake and Burbank. On the West side, Pacific Resident Theatre in Venice presents
Harold Pinter's
The Homecoming
– a dark sexual comedy – rated Critic's Choice by the
LA Times.
And in Orange County,
42nd Street
is coming to Segerstrom Center for the Arts. For the kids, be sure to check out PBS's new wildlife series
Gorongosa Park: Rebirth of Paradise
via television or free live streaming on their website. If you're looking for extracurricular activities,
South Coast Rep's popular theatre classes for kids and teens
are filling up for this next session.