I don't camp.
It's a mantra I've been repeating for as long as I can remember.
It's not that I'm opposed to nature. Or even roughing it.
It's mostly the fact that I have terrible insomnia, and every camping experience of my life has involved me lying wide awake in a sleeping bag, unable to sleep and with no where to go, only to be woken up at the crack of dawn.
I like elements of camping. I like being out somewhere remote, and the forced relaxation, and the family time. I just don't like the lack of sleep.
So when I heard that KOA offers cabins, I was intrigued. THAT I could do.
They contain a full kitchen and all linens are provided, so all we had to do was show up. Which is nice, given that packing four kids for a weekend away is exhausting enough to make me want to stay home.
The cabin was cute and cozy, with two small bedrooms and a loft. They all wanted to sleep in the loft "just like Little House on the Prairie."
I was impressed with the master suite. Air conditioning, reading lights, a tv, and a USB charging port right by the bed. What more can you ask for?
One we checked in, we were given a schedule of activities for the weekend, and I was blown away by the programming they offered for kids. There was an activity for every hour of the day. My kids loved reading it and planning out their day. Every KOA campground is different – some focusing more on resort activities, and some focused more on the journey. The San Diego's KOA was definitely a great destination for families like mine who relish lots of programming and things to do.
We rented bikes, and I let the kids tool around the campground on their own. They loved being able to bike around without an adult, and made a ton of friends.
India took part in an obstacle course. The foam was her favorite part.
There were also tons of crafts to make. She came home with quite a few tie-dyed t-shirts.
The boys were big fans of the shooting range.
I was a fan of the restaurant where I could sit and sip wine while the kids played.
The campground had a real rock wall, and both Jafta and India scaled to the top.
Kembe couldn't be bothered with crafts or rock climbing. He was all basketball, all the time. And that's one of the things I loved about this campsite. The kids could pick and choose what they wanted to do. It was safe and catered to kids, so they got to have a lot of autonomy with their day.
Living in a more urban city, we aren't the most free-range family. But this weekend, it was nice to let them run around unencumbered.
One of the features I loved about the campsite is that they had each road color-coded for easy navigation. So the kids could follow the yellow line to get to the fields, or the red line to get back to the cabin. I was never worried they would get lost.
On our second day there, the kids built rockets that they then launched into the air.
The campground also had two "jumping pillows" which were like huge trampolines. They spent a lot of time on those!
Sleep courtesy of hours on the jumping pillows.
When I asked the kids what their favorite part of the weekend was, the answer was unanimous: playing laser tag.
And the second favorite activity? Roasting marshmallows at night.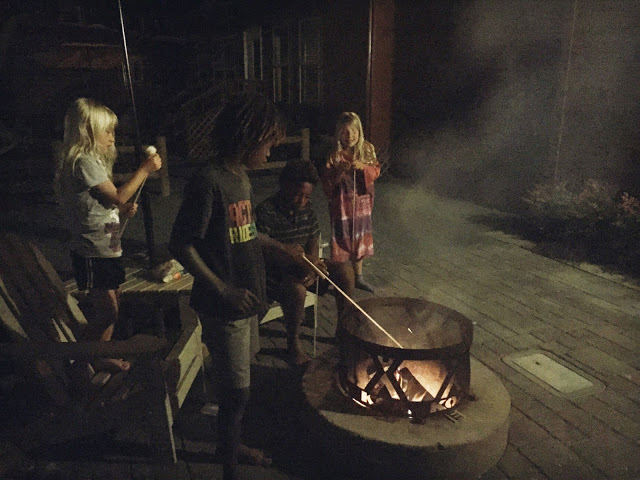 This was the perfect family weekend for us. We got a taste of camping . . . the outdoors, the free-range fun of a KOA campground, and yet we also got great sleep and hot showers. Best of all, we got a lot of together time, and came home rested and connected.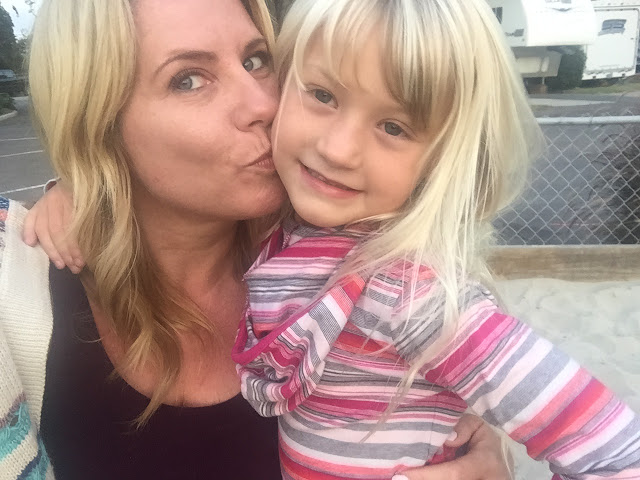 This kind of camping? I'm a convert.
____________________________________________________
You can read my review of this campground, and other user-submitted reviews of family KOA destinations, at Trekaroo.



Grand Prize: 3 complimentary KOA Camping Vouchers good for one night apiece; including Deluxe Cabins, at any KOA campground in North America. $500 prize value.
Smaller Prizes: 2 complimentary KOA Camping Vouchers good for one night apiece; including Deluxe Cabins, at any KOA campground in North America. $300 prize value