The kids had spring break last week, and I think it may have been the biggest school break let-down in the history of spring breaks. Mark had an ill-timed bromance trip to Peru with two friends, and the house we just bought closed escrow the very day he left. He couldn't reschedule the trip, which had been planned for the better part of a year, and we have been house-hunting for months for a fixer in a certain neighborhood with a little more bedroom space. When one came on the market way under value and meeting our criteria, we had to jump on it . . . timing be damned. Since we don't have the funds to live in another house while the new one is remodeled, we need to move in May 1st. And this house needs a lot of work. So I spent the kids' spring break supervising workers and buying tile and picking up recessed lights and ordering flooring and doors and meeting with window guys and laying out a kitchen at IKEA. And the kids spent spring break at a local day camp, and then we spent our evenings back at IKEA. Their kitchens? The finished product is awesome, but the road to get there is quite time-consuming. We logged so many hours at IKEA last week that India now knows how space-plane a room on their design software.
Meanwhile, Mark was in Peru having an epic adventure, and completely unavailable by phone or internet. But this trip was completely well-deserved. My job has afforded me a lot of travel over the past two years and I've been encouraging him to plan a trip with some friends. He went with Troy and Blake, who are missionaries in Haiti and Peru, respectively. So while Mark was lamenting that his wife would have to do the bulk of a home remodel without him, his friends were coping with things like making sure the generator works or arranging childcare for their wife who would deliver 5 babies during his absence. First world problems, we have them.
Here are a couple photos of Mark's trip. I'm trying to convince him to write a guest post for me and describe the whole thing in detail, because it really does sound like the trip of a lifetime.
They spent several days riding motorcycles through the Andes and then spent a couple days in the jungle.
Meanwhile, back at the homestead . . .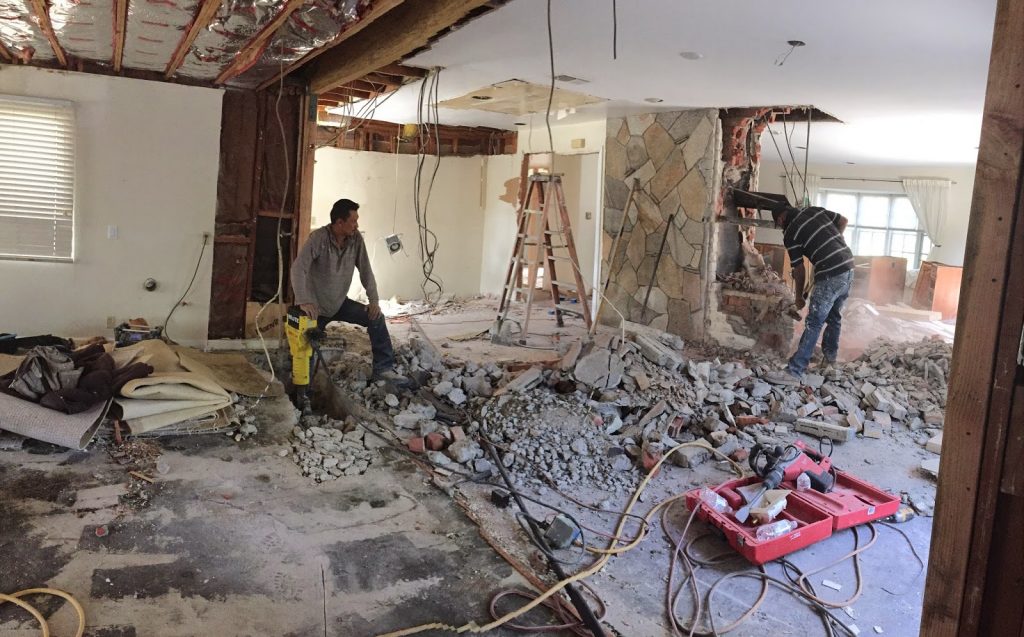 (For those of you who weighed in on the fireplace dilemma, I think you can see my final decision. Someone calling it a "vertical patio" sealed the deal. Stone is coming off and we chopped it in half.)
It was a crazy and stressful week, and it wasn't the spring break of the kid's dreams, but I tried to keep the mom guilt at bay because the week prior, we'd pretended to be on spring break anyway. My friend Heather was in town on her own kids' spring break and we pretended like we were on break, too, heading to her beach house in the afternoons and taking off one day to go to Disneyland.
Heather had some trepidation about going to Disneyland. It was her first time taking her kids and she was contemplating hiring a tour guide, but I talked her down and explained WE CAN DO THIS. Of course, living near the park we might be a little more casual about it. Less excitable.
Or not.
The kids had a blast and I showed Heather the ropes of staying sane, including how to see the princesses without standing in line (Ariel's Grotto) and where to find cocktails (California Adventure.)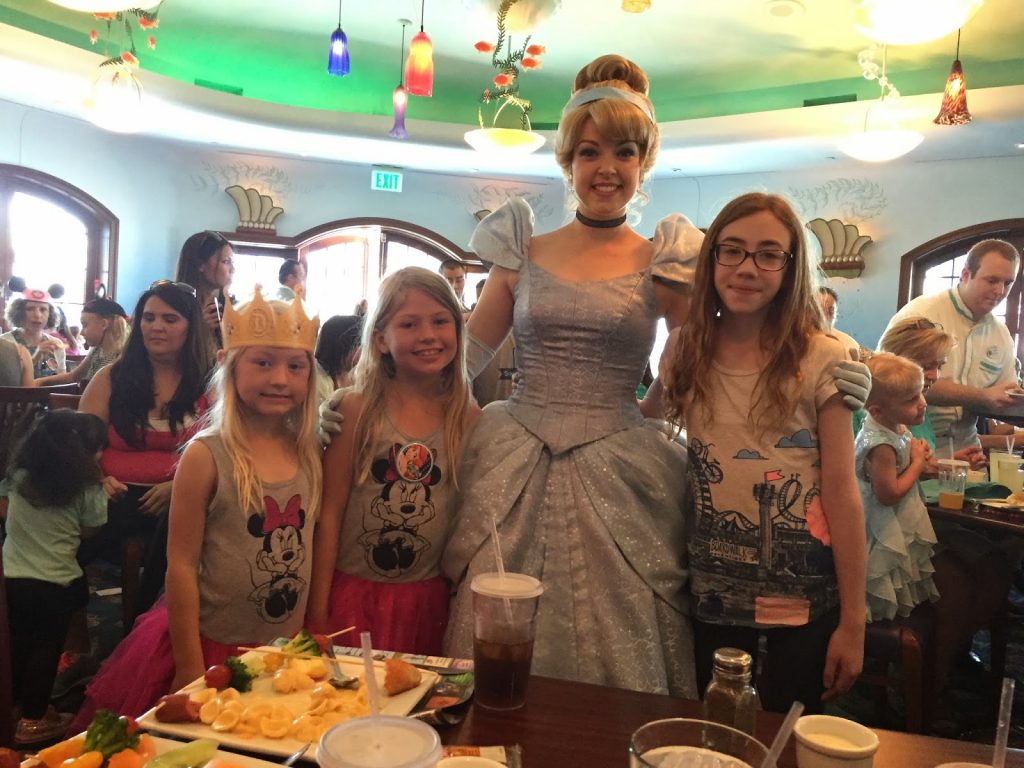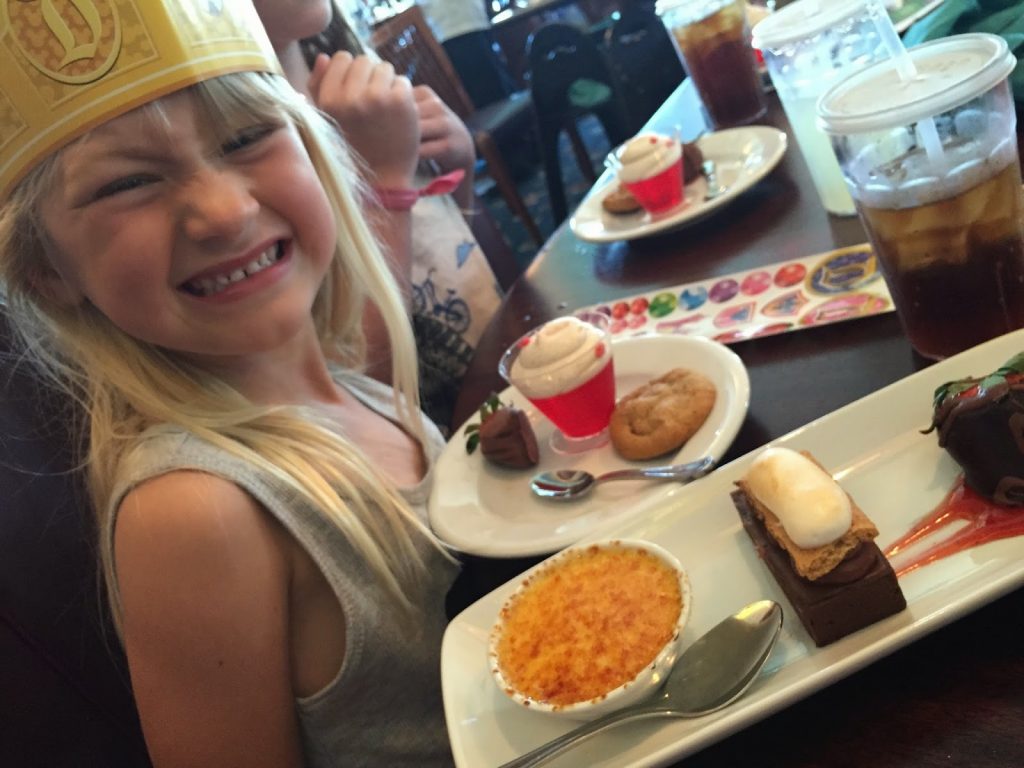 When we were standing in line for Small World I said something to Heather about how fun it is to re-experience these rides with your kids, and she explained something that had escaped me before. She hadn't just not been to Disneyland with her kids. She hadn't been to Disneyland EVER. Which just made me even more excited for her.
The Mickey ears are where she drew the line, but we had a blast.
Heather being in town also prompted us to up the ante on our nightlife, going out twice in one week past midnight. So young! So edgy! SO TIRED,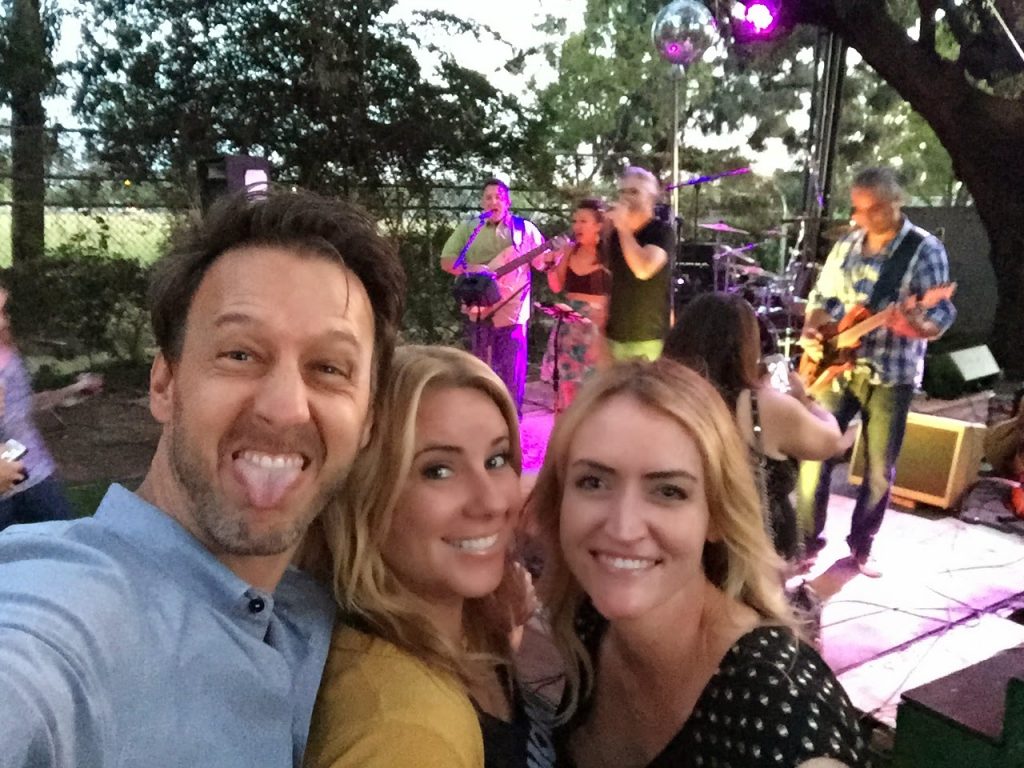 Photobooths at 2am are always a good idea.
So, one fun fake spring break and one boring real spring break, and life is back to normal. Until we move in two weeks. Fingers crossed that there is flooring in the house by then.