What I Want You to Know is a series
of reader submissions. It is an attempt to allow people to tell their personal stories, in the hopes of bringing greater compassion to the unique issues each of us face. If you would like to submit a story to this series,
click here
. Today's guest post is by
Kaela Beach
.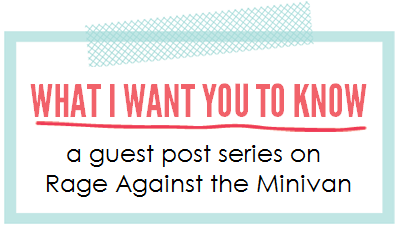 In a sterile and noisy waiting room, I anxiously waited for the surgeon to come out and tell me if my husband of only two weeks had cancer. He did come out and my husband did have cancer. It was stage four – that I wasn't expecting to hear. Two weeks before, I had vowed to not only love him until death, but to love him forever. His cancer diagnosis didn't change my promise to love him, it just forced me to begin mourning the life we had planned with one another. I quit school, resumed working full time, and started my journey as a caregiver. Instead of completing my degree like we had planned, I had to begin learning how to flush chest catheter lines, read lab results, and scoot out of the bathroom quickly to give him room to puke. And if that wasn't enough, I gave birth to our little miracle child 9 months and two weeks after marrying.

I learned how to be non-committal with plans, how to read bad news off a doctor's face before they even said anything, and how to hold in tears until a safe distance from pitiful eyes. I learned to stifle the guilt between either being with my husband at his appointments/hospital stays or being with our newborn baby. I've watched him get pieces of bone chipped off for a biopsy without anesthesia, I've seen him shake uncontrollably from being in terrible pain, I watched family and friends treat him like his cancer was no big deal, and I watched the sparkle behind his eyes disappear. I've seen enough for a therapist to have job security.

What I want you to know is that loving a dying man is a lot like dying yourself. Every ache and pain, every sleepless night, every weak moment hurts. I don't claim to know what my husband went through during his five year battle, but watching him suffer was a different kind of painful.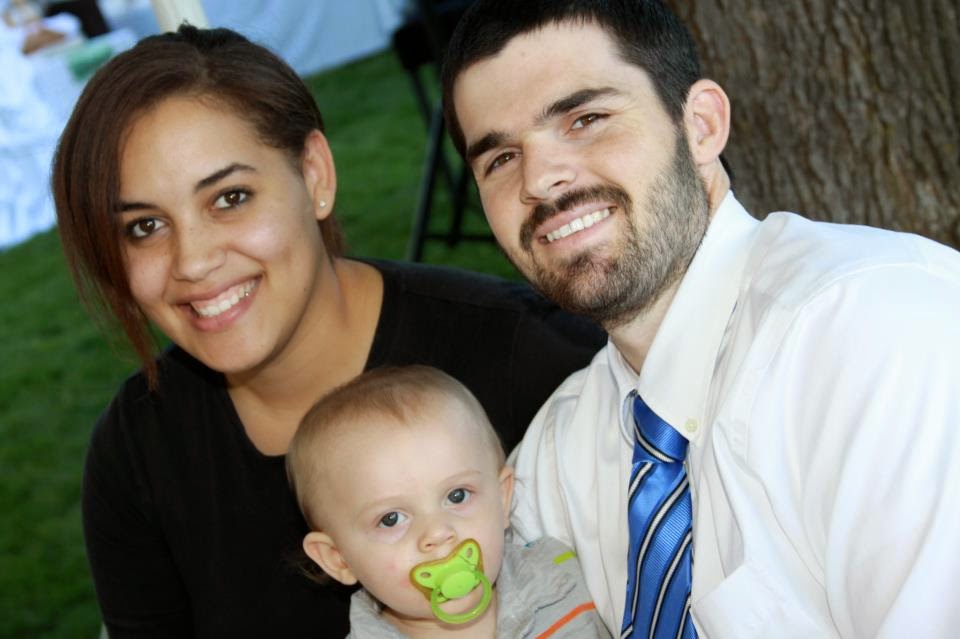 Despite it all and even though we held onto hope, I still learned to say everything I wanted to say. I learned to be really present in moments that we had. I learned that the cover of a person comes off quickly during times of trial. I was lucky that the inside of my husband was just as good looking as the outside.

I discovered that when your worst fears begin coming true, you really get to see what you and the people around you are made of. I fought for my husband's last wish to come home and be with his family, I made sure he knew he was loved so much I would let him go, and I held his hand until he was no longer here. I watched my family sacrifice to be with me in my time of need, friends and strangers provide incredible kindness toward our family, and I watched my husband's legacy live on.

What I want you to know is that my husband's death was the worst thing that has ever happened to me. But it also brought forth a strength I thought I was incapable of possessing. Loving a dying man allowed me to love and be loved enough in five years to last me a lifetime. What I want you to know is that even though it was a difficult road to travel, loving that dying man was the best decision I ever made.