This post is sponsored by Trover.
Living in Orange County, it's easy to forget to really indulge in the beauty around us. We live in a beautiful vacation destination that people from all over the world come to enjoy, but it's so tempting to get caught up in everyday life that we forget to stop and enjoy our local attractions.
I've written before about our tendency to only do the fun things in our community when we have out-of-town visitors, and how we've been trying to be better about doing things as a family. There is a new app called Trover that is designed to help people discover adventures in their own hometown and as they travel. It's perfect for visually exploring the best of everywhere, whether around the corner or around the world.
Here are some of our best discoveries in Orange County, in case you ever decided to make a visit.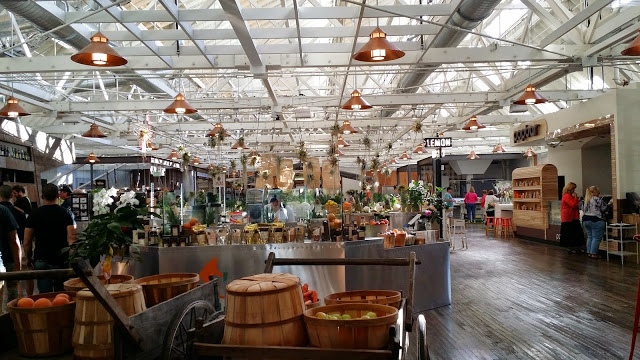 The Anaheim packing district is a foodie paradise. It is a large warehouse that has been converted into an array of shops with every kind of gourmet food you could imagine. You can walk from shop to shop, and there are tables at the center so you can sample all of the goods and sit and eat in one place. It is great for foodies and picky eaters alike, so if you are traveling with kids, the foodies can get their culinary adventure on, while the picky eaters can get something simple. They have live entertainment and a park in front, so you can make an evening of the visit.
Duffy Boat Rental Newport Beach
Renting a duffy boat in Newport Beach is a quintessential thing to do in Orange County. Duffy boats are available for groups from 4 to 16 people, see you can fit a large family on one. They have coolers and speakers, so you can bring your own party. These small power boats float into the Newport Harbor, so there are no waves, and it is an easy and relaxing way to spend the day. In addition to the natural beauty, you are sure to see some beautiful houses, a variety of sea life, and maybe even a yoga class happening on paddle boards.
Wahoo's Fish tacos is quintessential Orange County fare. It's nothing glamorous . . . you are likely to find the restaurant covered in the surf stickers and with a healthy amount of sand covering the floor from people stopping over after catching some waves. But the food and the price cannot be beat. Their staple is fish tacos, but they have wonderful chicken bowls, salads, and rice and beans.
Balboa Island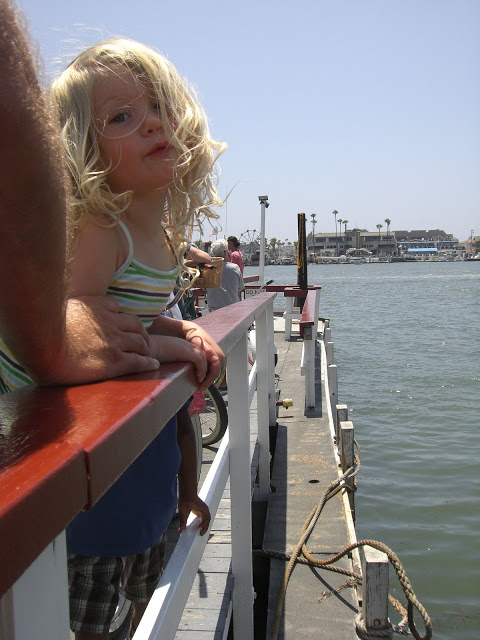 Balboa Island is a great place to spend the day. There is a ferry boat that gets you from Newport Beach to the island, and my kids think this boat ride is a main attraction.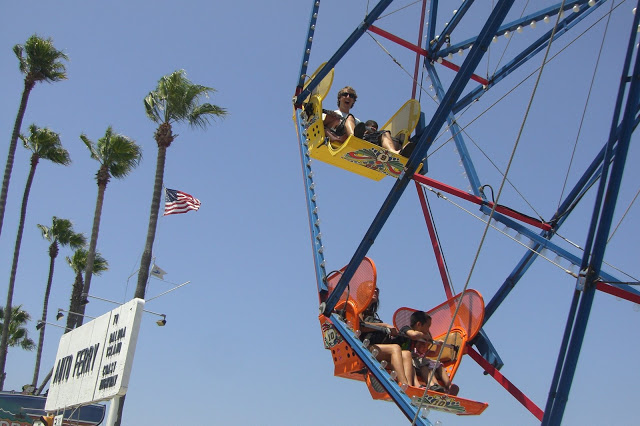 Once you were on the other side of the island, there is a fun zone that has a ferris wheel, a large midway, and a number of restaurants and shops. You can also spend time walking around the island, enjoying the beautiful beaches and gorgeous homes.
The Original Frozen Banana Stand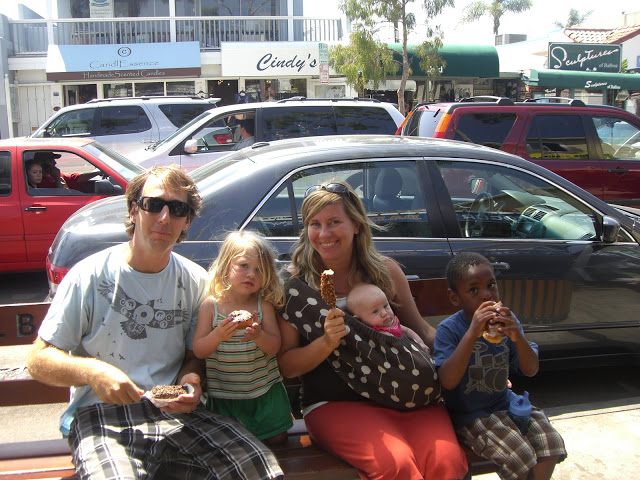 If you are an Arrested Development fan, no trip to Orange County is complete without visiting the original frozen banana stand. Problem is, there is more than one "original frozen banana stand." In fact, it is one of the largest ongoing controversies of Orange County. Whichever original frozen banana stand you choose, you will find a refreshing and fun treat. And don't forget, there's always money in the banana stand.
If you are a nature lover, check out the state beach at Crystal Cove. It is an expansive area of natural wildlife with beautiful hiking trails. It's the perfect spot for a picnic and for getting the best sunset views that Orange County has to offer.
Have you ever visited Orange County? Any other tips for visitors?
For more information on Orange County, or for ideas for exploring your own neck of the woods, check out the Trover website and mobile app. Designed for on-the-go discovery, you can use Trover to find beautiful places, exchange stories, share helpful tips from past journeys, and collect ideas for great places to go from a passionate community of explorers.