Over the past few years I've been trying to be more conscious about our purchases. We have moved to fair-trade for many of our household items, and we've made efforts to make our purchases friendlier to the environment. We've also tried to be cognizant of the human rights issues in our purchases, avoiding products that are known to involve slave labor.
The one area where shopping consciously has been a big struggle for me has been clothing. Fair trade clothing is expensive. I love the idea of recycled clothing, but I really don't have the time or energy to scour second-hand clothing stores. Enter the shopping app Kidizen. It's an upscale, online, second-hand clothing shop with a great variety of gently used clothing from brands like Gap, J. Crew, and Tea Collection.
One of the things I really like about Kidizen is that it's all on the phone. You can make a profile for each of your kids, and then shop based on their sizes and preferences. Here is Kembe's profile:
Here is what it looks like if I filter for Jafta: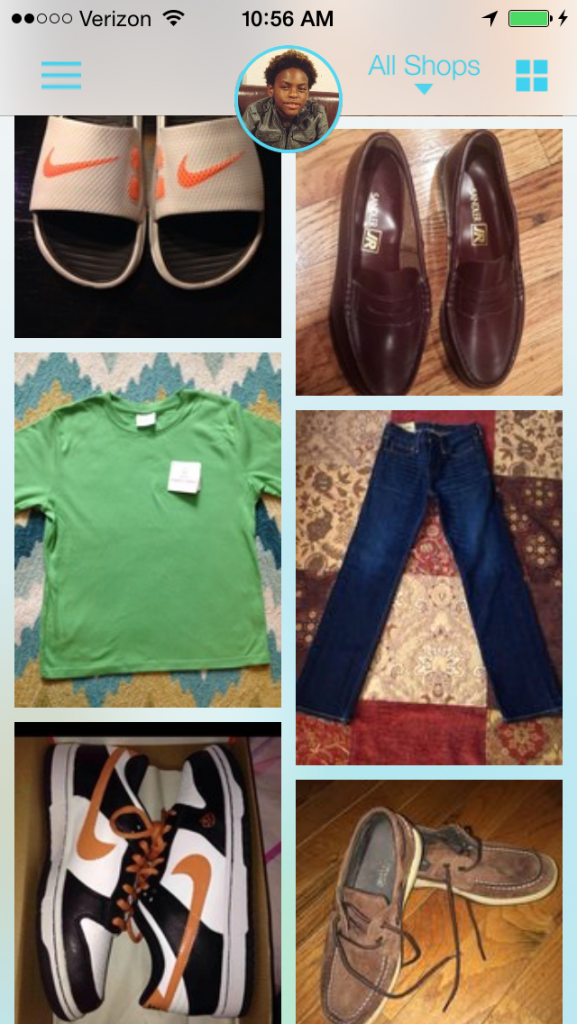 And here is what the results look like when I filter for India:
If you find a seller you really like who has clothes in styles and sizes that fit your child, you can follow them to stay updated when they add new clothes.
India is obsessed with vintage so I was pleased to find a few fun pieces for her that were much cheaper here than they are on ebay or in vintage boutiques.
Once you've added items to your cart, checkout is really simple, even if you are buying from different vendors.
While we were looking for vintage items, the prices on brands from standard stores like Target, Old Navy, and Gap are very low.
Another bonus of Kidizen: you can sell clothes from your phone, too! I loved that I could just snap pictures of the clothes and upload them all from one device. I've given up on ebay but I think I will really get in the habit of selling clothes this way, because it's so easy. Here's my current shop: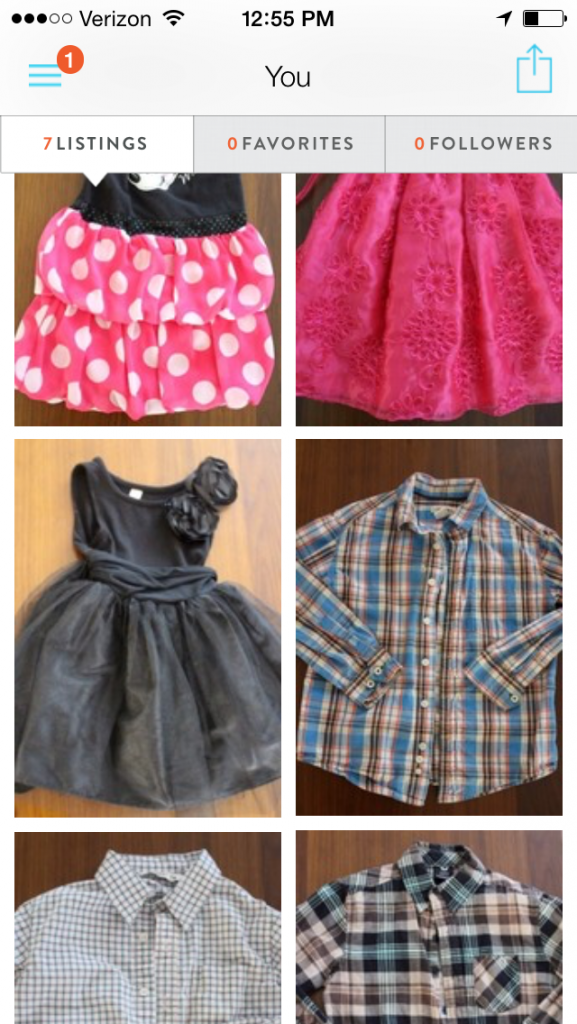 I really like shopping from home so I'm thrilled to have found a place that can help me shop for recycled clothes from my phone!
If you are interested in learning more about Kidizen, check out their app, their website, and their facebook page. Also, bonus! Kidizen is offering a giveaway to one lucky reader. Use the rafflecopter below to enter.