My kids are just turning the corner where their ability to help me clean almost matches their ability to make a mess. They are gaining more autonomy and responsibility, and with the exception of my 5-year-old, I can finally enlist the three older kids to help me out in getting the house back to baseline. It's a nice place to be, after several years of feeling like a maid to a four-man wrecking crew.
I try to buy cleaning supplies that are safe and non-toxic for the kids, and I'm a big fan of The Honest Company for their vigilance about the latest science regarding chemicals and health. While most manufacturers only assess toxicity through the lens of major and immediate impact, I love that the The Honest Company takes full consideration any potential long-term effects and a wide spectrum of potential health impacts including cancer or neurological risks. This makes me feel comfortable handing over the cleaning products. And it doesn't hurt that I can buy it at my local Target.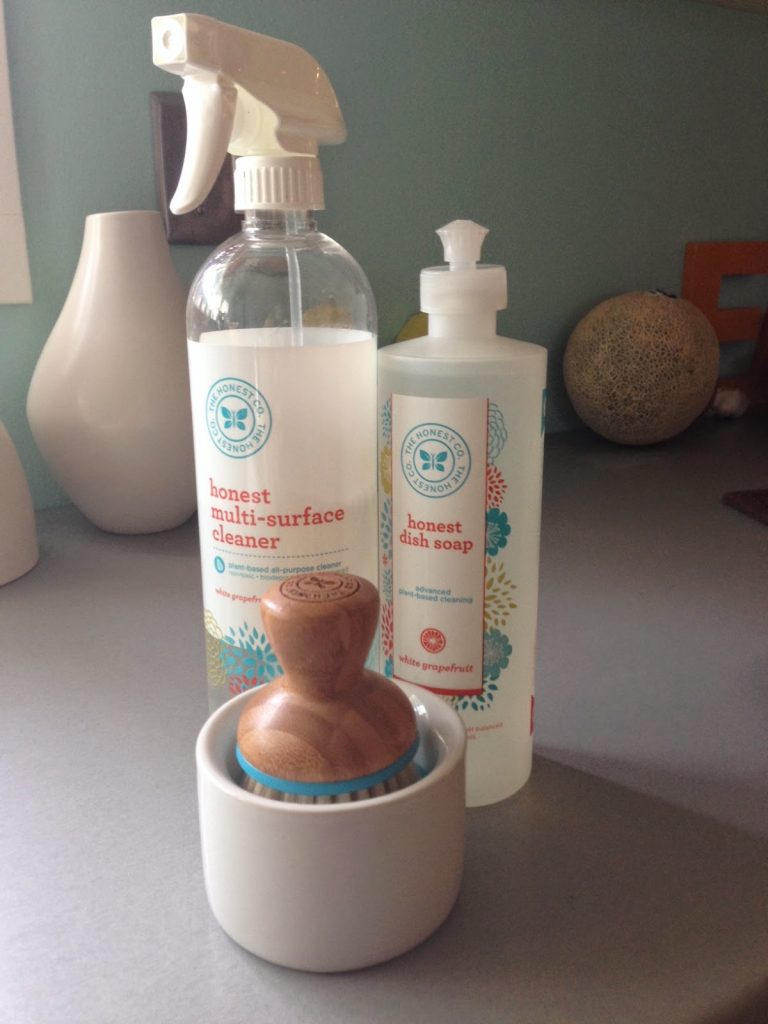 We are still in the beginning stages of having our kids help with cleaning. I'd love to hear from other parents. What are your tip sand tricks for getting kids motivated to clean?
This post is sponsored by The Honest Company The Honest Company is offering $10 off of $40 with the code RATM10OFF40. Code applies to first-time orders only, one per customer. Code valid for U.S. and Canadian residents only. Expires 12/31/2014.