I'm a huge fan of Fresh & Easy. There is one near my house and it's my go-to for meal prep shopping. They have so many convenient yet healthy options that let me make a healthy meal with less prep work. I'm especially a fan of their fresh veggie aisle where you can buy pre-chopped items from onions to asparagus. It's like having a sous chef who does all the hard work in advance.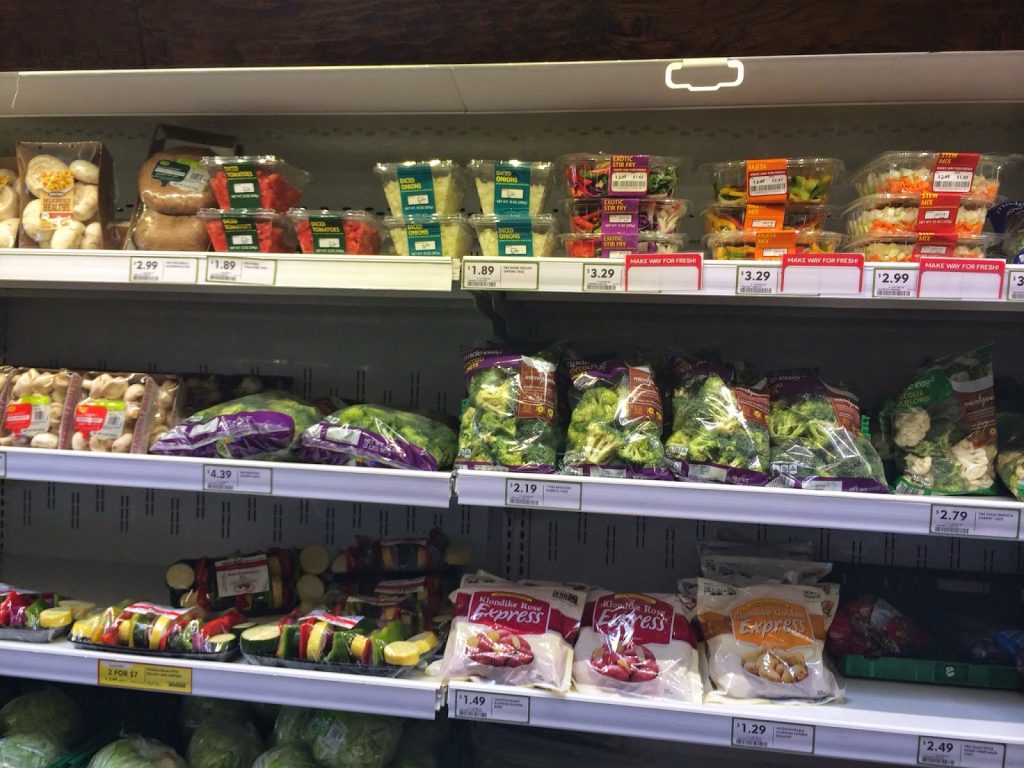 I'm also a huge fan of crock-pot cooking. The hour before dinner is always chaos – homework and music practice and general life make it a challenge. I would much rather prep our dinner in the quiet house before the kids come home, so I'm always on the lookout for recipes I can throw together and have simmering when the kids come home from school.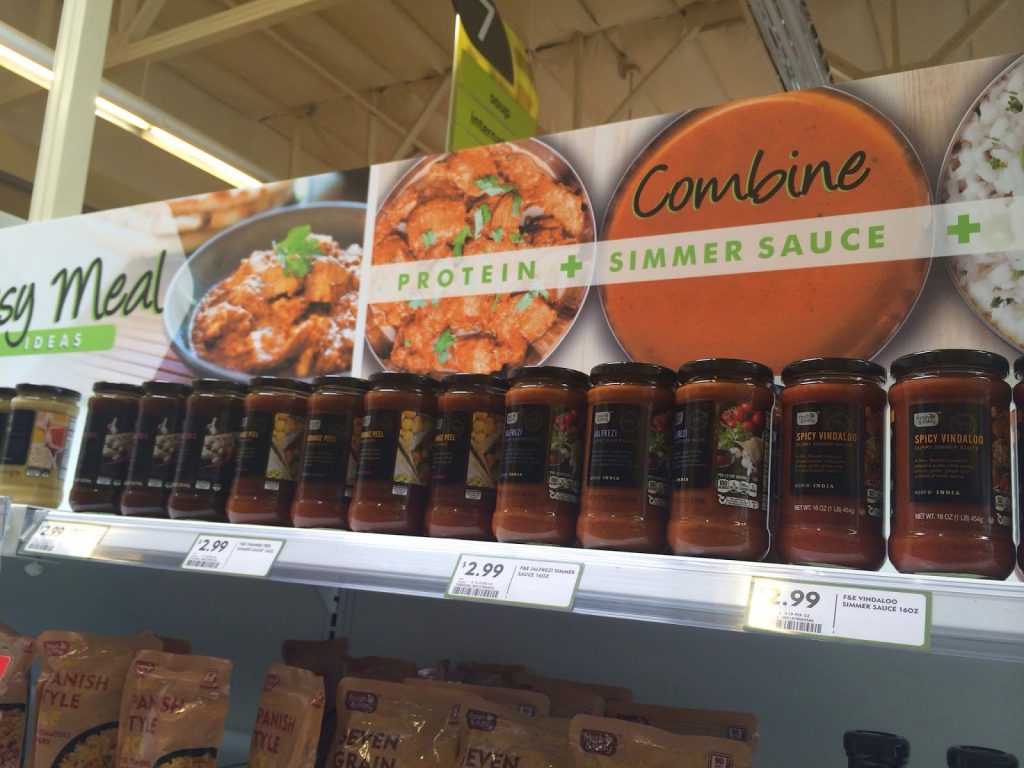 I use Fresh & Easy simmer sauces for this reason quite frequently. We have a few favorites – I love using the Chili Verde sauce in the crockpot to make an easy shredded chicken for tacos or enchilalads.
I tried a new version this week and found another easy and healthy crockpot meal that I think may become a favorite. I've always wanted to figure out an easy chicken curry. Here's how we made it:
Ingredients:
Fresh & Easy Jalfrezi simmer sauce
Chicken tenders
Chopped bagged cauliflower and broccoli
Chopped carrot chips
Pre-cooked jasmine rice
This meal is so easy that it's almost silly to write instructions, but here goes: put everything but the rice into a crockpot. Pour the sauce over the chicken and veggies.
Now, let it simmer and go about your business! About 2 hours on high, about 4 hours on low.
At dinnertime, just heat up the pre-cooked bags of jasmine rice and serve!
A healthy meal full of veggies with very little prep time. Win-win.