This post was sponsored by Invisalign® clear aligners. My nephew and mom are receiving complimentary Invisalign treatment as they share their Invisalign journey.
As I mentioned in a previous post, I'm excited to announce my partnership with
Invisalign
clear aligners this year. In addition to sharing my mom's journey, I'm also going to be documenting my nephew's journey with Invisalign. For those of you who are not familiar with Invisalign Teen, it's a series of nearly invisible, removable aligners that are used to gradually (and discreetly) straighten teeth. My nephew is a theater student who really wanted to have his teeth straightened, but he wanted to avoid the look of metal braces that would effect his chances at getting certain roles.
Austin
has had his aligners in for a few months now, and wore them to his study-abroad program this summer. Today my sister picked him up from the airport after having not seen him for a few months, and she immediately sent me a text letting me know the difference she noticed with his teeth.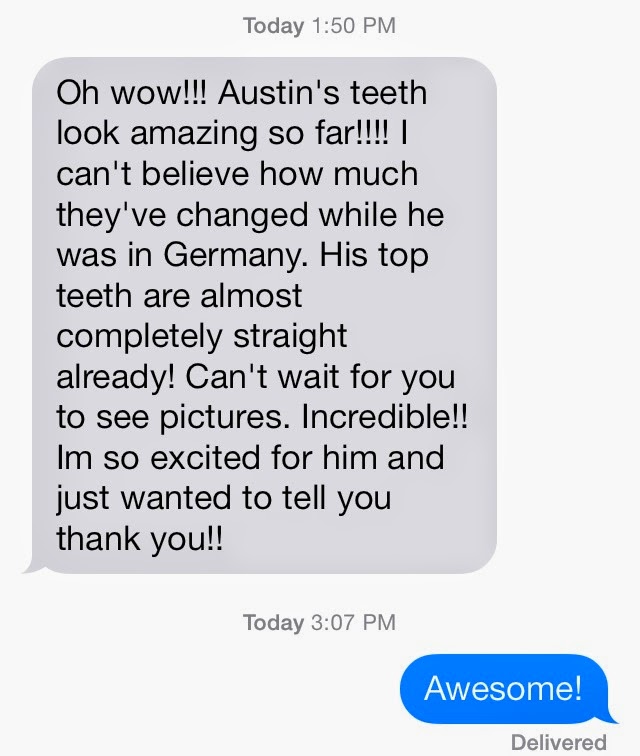 I caught up with Austin as well, to see how his clear aligners are doing and to talk with him about his Germany adventures.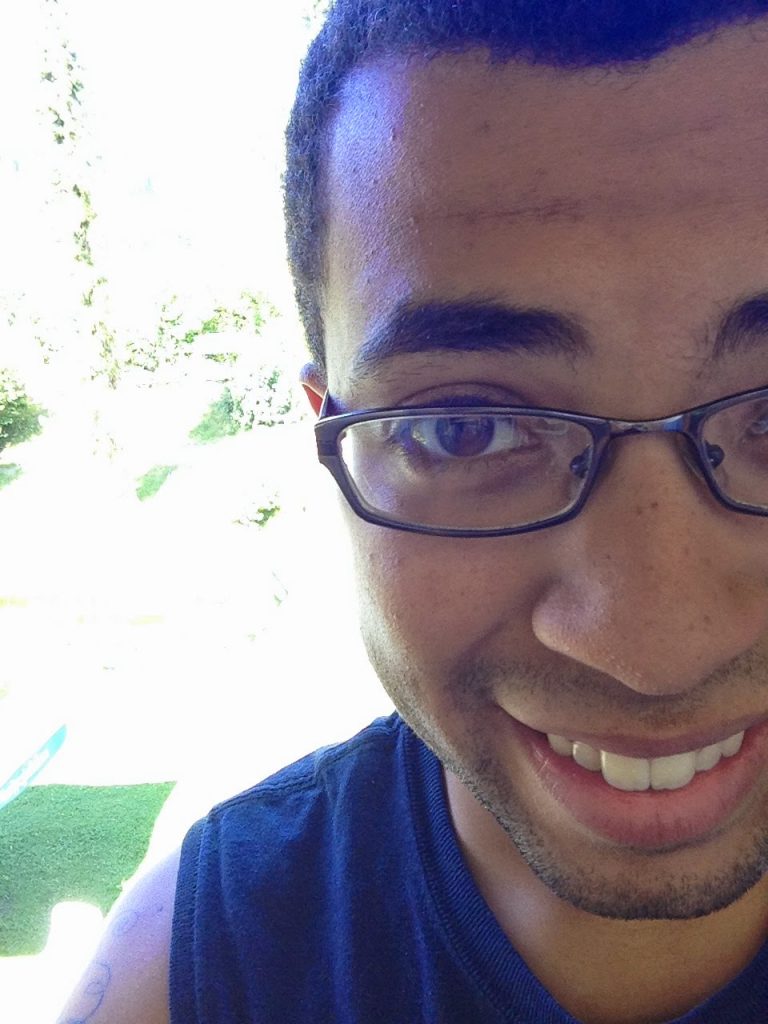 How are the clear aligners feeling?
The aligners feel great! My mouth has definitely become used to having them in there. There is very little to no pain associated after the first day or two of putting in the new aligners for each week. They gave me so many tools to make sure that they are always clean and comfortable so I never have a problem with sharp edges in the aligners because I can just file them down or put a little wax on them, kind of like what you would do with regular braces.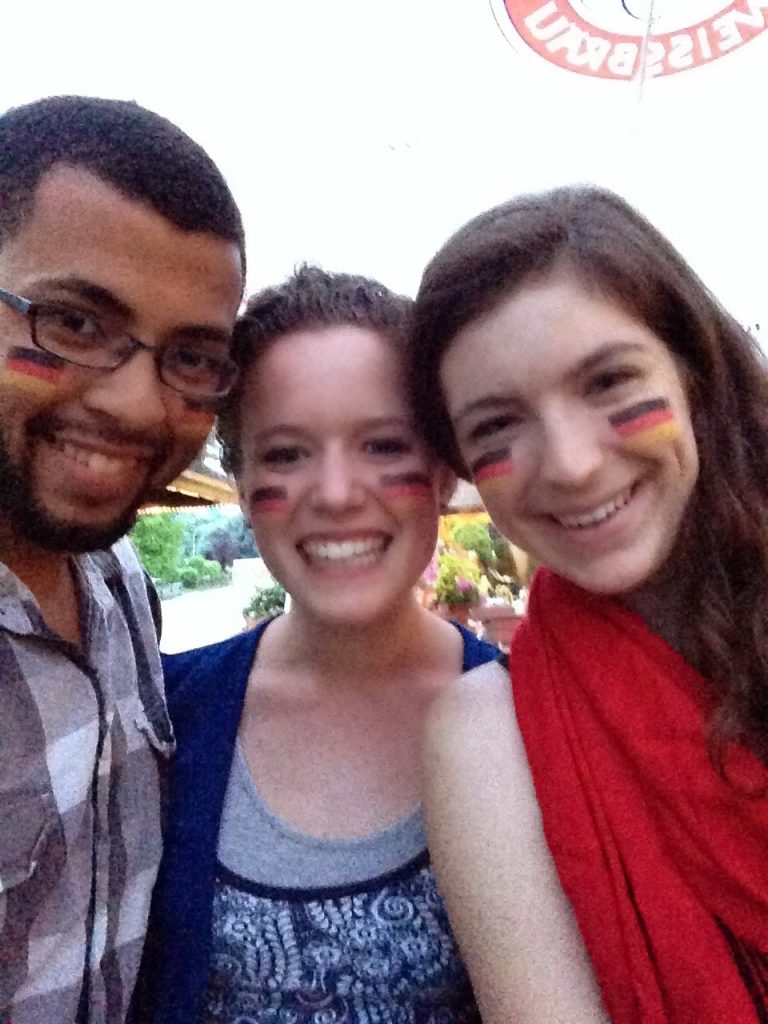 How do they look?
The aligners look great! Most people that I come across do not realize that I have anything in my mouth. The ones on my top teeth fit so nicely that they can barely be seen even in up close pictures! Now because my bottom teeth have such a large gap in between them the aligners can be seen a little bit. But even with that people are always surprised when I tell them that I am actually wearing braces!

How do you feel wearing the aligners?
I feel great wearing the aligners! I have already noticed the movement in my lower row of teeth. The gap is becoming smaller and I can tell that my overbite is becoming smaller as well. It's so great to be able to actually see the progress of my teeth without having bulky braces in the way. I already feel more confident about my teeth because I can literally see and feel the progress.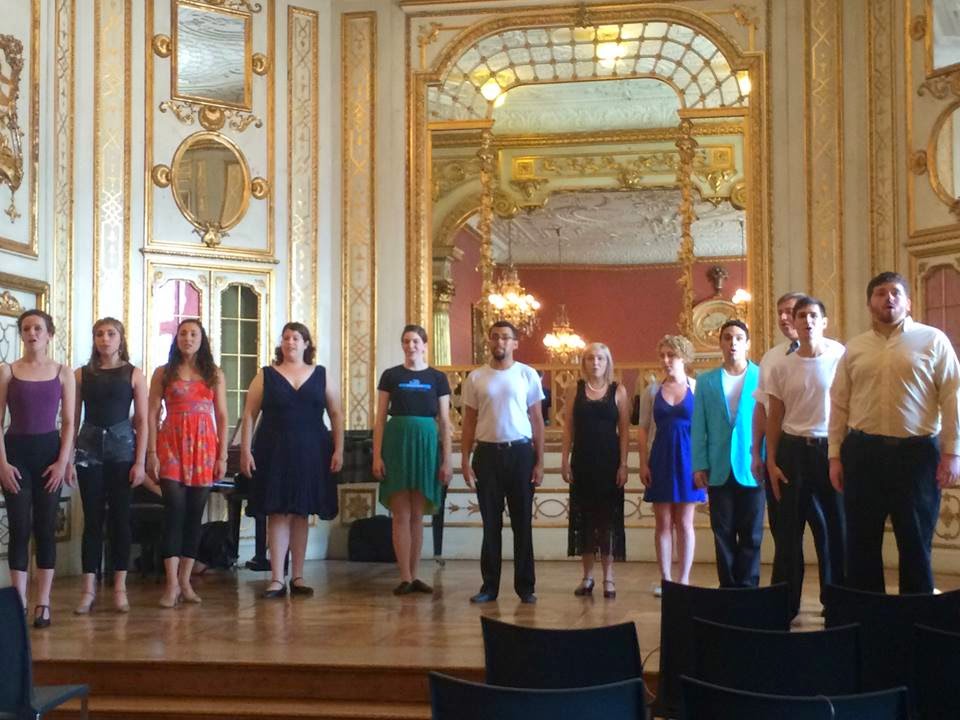 What are you doing in Germany?
I am in Germany for a 4 week Musical Theater Intensive Training program called Music Theater Bavaria. I auditioned for the program back in March and received a full ride to attend the program! We have 4 private voice lessons a week, 1 or 2 dance classes a day, lots of evening rehearsals, and a performance every week. While here, I have been able to travel on the weekends to Paris, Venice, and the real castle that Disney's Cinderella Castle is based on. In Venice I was able to ride in a Gondola and eat some really yummy Italian Ice, and a real Italian calzone. I have made so many great new friends and connections. I have been able to try so many great German foods like Wiener Schnitzel, Knodel, Wurst, and so much more!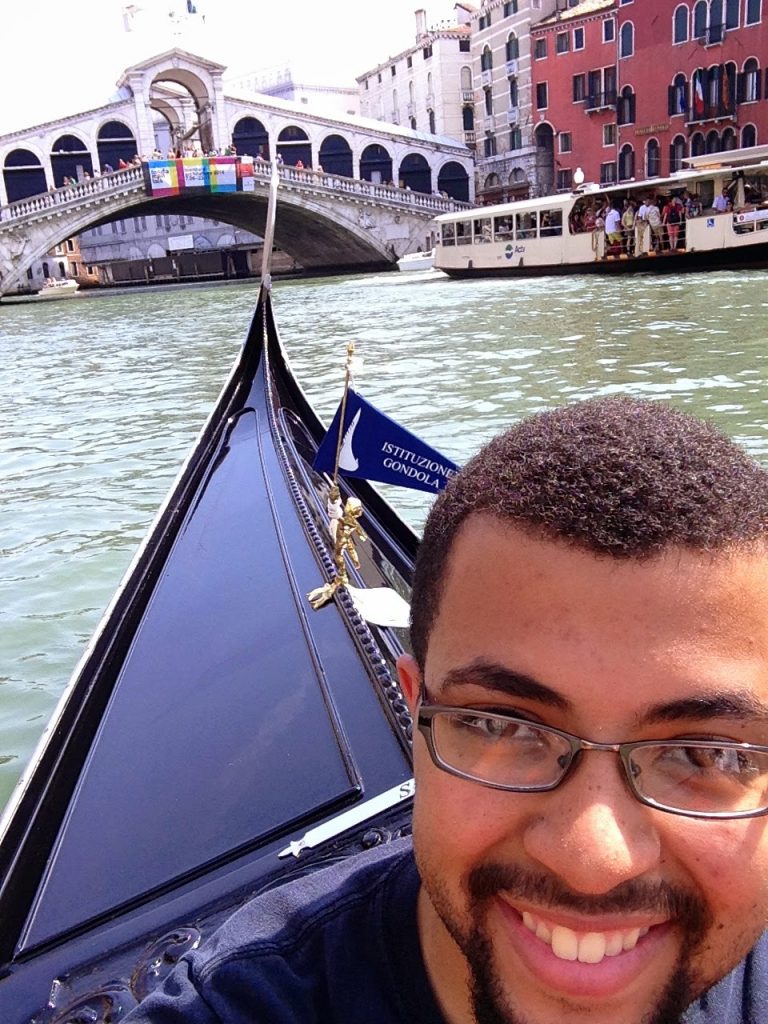 How has it been traveling with the aligners?
Traveling with the aligners is very easy. Because of the travel sized case, travel toothbrush, and travel cleaner they gave me I can go anywhere. I can take my aligners out whenever I need to eat and place them in the case and then run to the restroom afterwards brush my teeth and put the aligners back in. Sometimes it can be difficult because I will forget to bring either the toothpaste or the brush and then I have to wait until I get back to the hotel to put them back in. But normally it is very hassle free.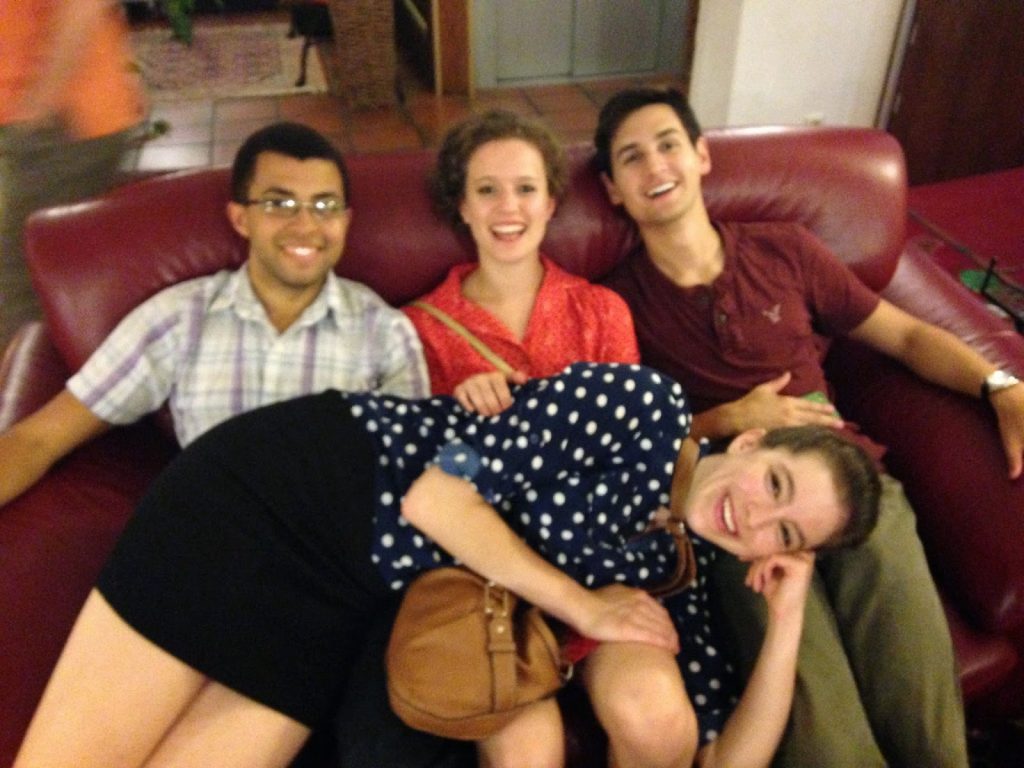 Have they gotten in your way as you've been performing?
I have had three performances while being in Germany and I have only taken them out for one performance. The first two performances were on a Friday so by that point the pain was minimal and I could stand performing with them in my mouth. However for this last performance on a Thursday night, I decided to take them out because the pain was still prevalent when I bit down. The only way that I could see the aligners effecting my performance skills in a negative way is the extra saliva it produces in my mouth. Having the aligners in sometimes causes a little extra saliva to be in my mouth which is perfectly fine on an everyday basis. However, when singing, extra saliva can get in the way of annunciation of consonants, especially when singing in a foreign language like I have been here in Germany. But the thing that is so convenient is that I can take the aligners out for an hour during a performance and then just put them back in and no harm is done!

What are your next steps?
Next for me is going back to NYU for the start of my fall semester on September 2nd! I am actually going to be heading back two weeks early because I am going to be an RA (Resident Assistant) in one of the upperclassmen dorms and we have a very intense, yet fun training process to go through! I will most likely be in a show at NYU during my first semester, auditions will be during the first two weeks of school! And of course I will be continuing to use my aligners and work on transforming my smile into the smile I want it to be!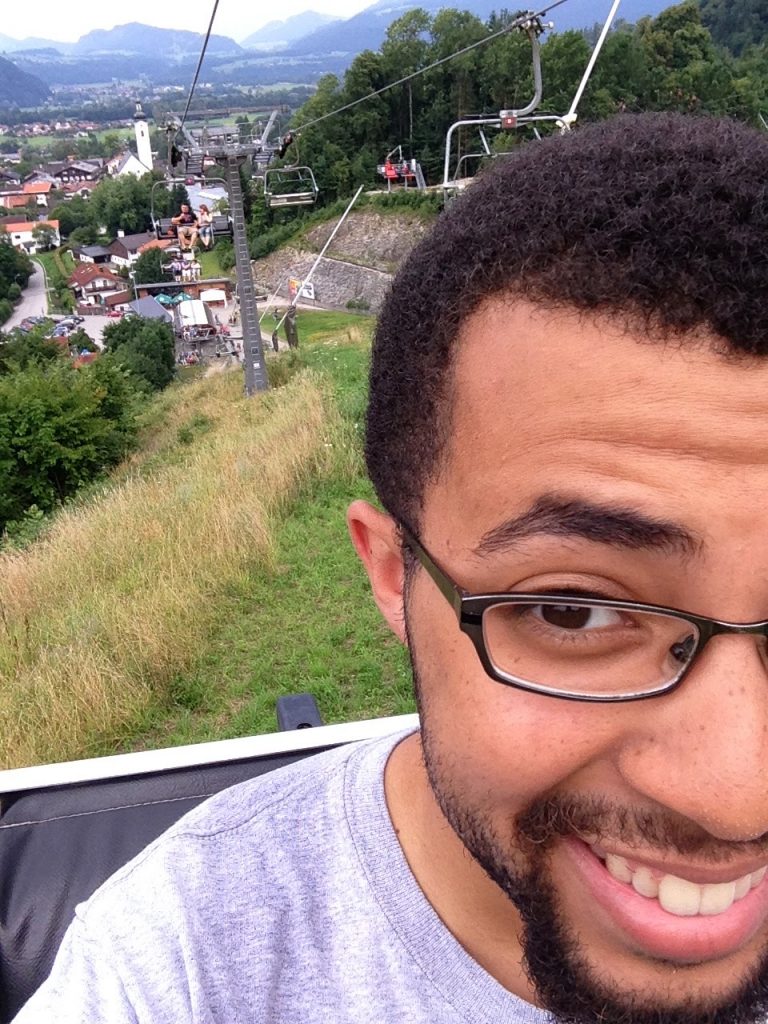 To learn more about Invisalign for teens, click here.