This post is sponsored by NatureBox. The giveaway is now closed. Congrats to Liz and Anita!
We've tried to minimize the processed food in our home. It seems like so much of the packaged foods on the grocery store shelves have ingredients that we are trying to avoid . . . from refined sugars to trans fats to high fructose corn syrup. Jafta and I are also gluten-free, which narrows our choices a bit, and I've also been really trying to minimize the food dyes we consume.
When I heard about NatureBox, a subscription service for healthy snacks, I couldn't wait to try it. They have a huge collection of snacks to choose from . . . over 100 options . . . with everything from gluten-free cookies to flavored almonds. NatureBox products are made from wholesome ingredients and contain no high fructose corn syrup, no partially hydrogenated oils, no trans fats, and no artificial sweeteners, flavors, or colors.
NatureBox delivers snacks on a monthly basis.. You can choose what snacks are included in your box, every time, so you can either try and discover new favorites or stick to things you know you love. We tried a box and I loved picking out what to get – it's not often that I'm faced with such a big collection of snacks that I feel good about. I opted for all gluten-free items so that the whole family could enjoy them.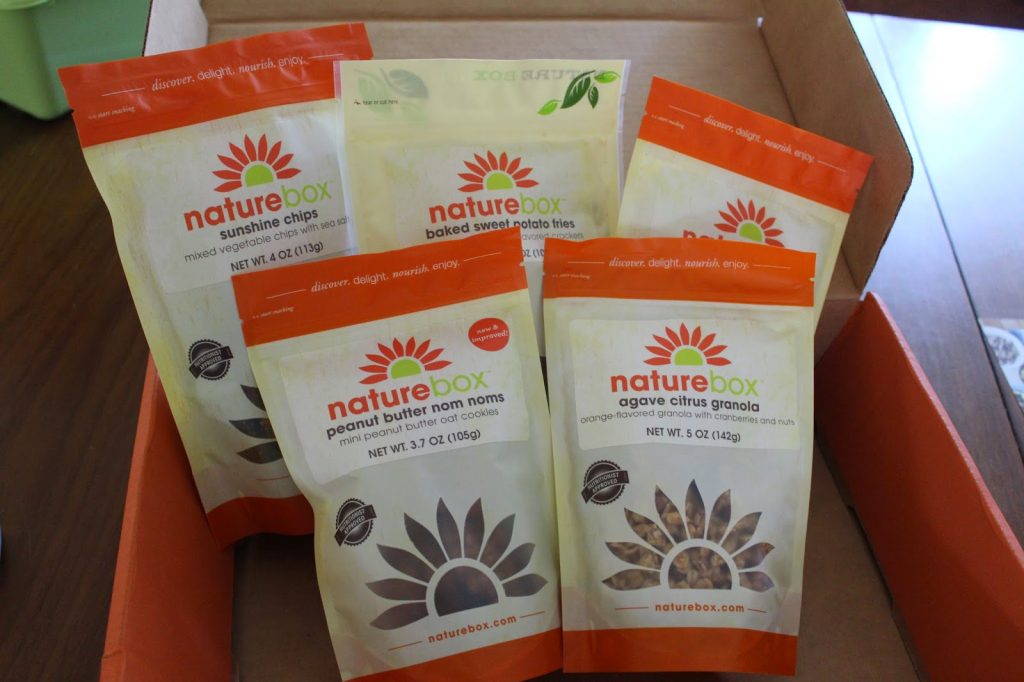 We got sunshine chips (a variety of vegetable chips), baked sweet potato fries (where have these been all my life?), country ranch peas (so savory and good), peanut butter nom noms (like an oatmeal cookie), and agave citrus granola.
All of the snacks were a hit with the kids.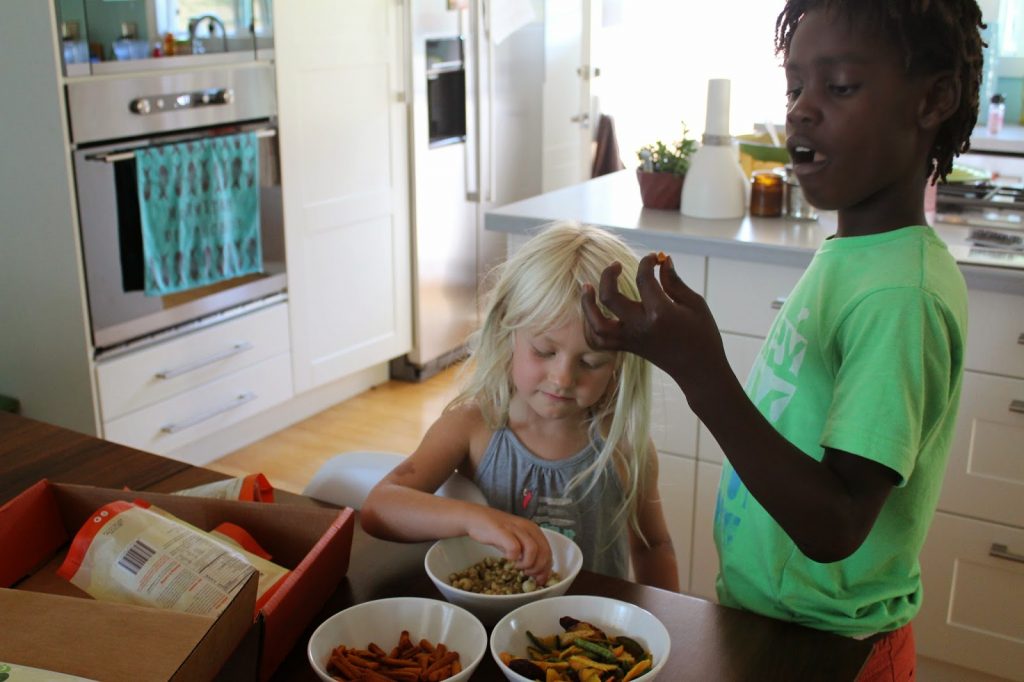 Karis was particularly fond of the ranch peas.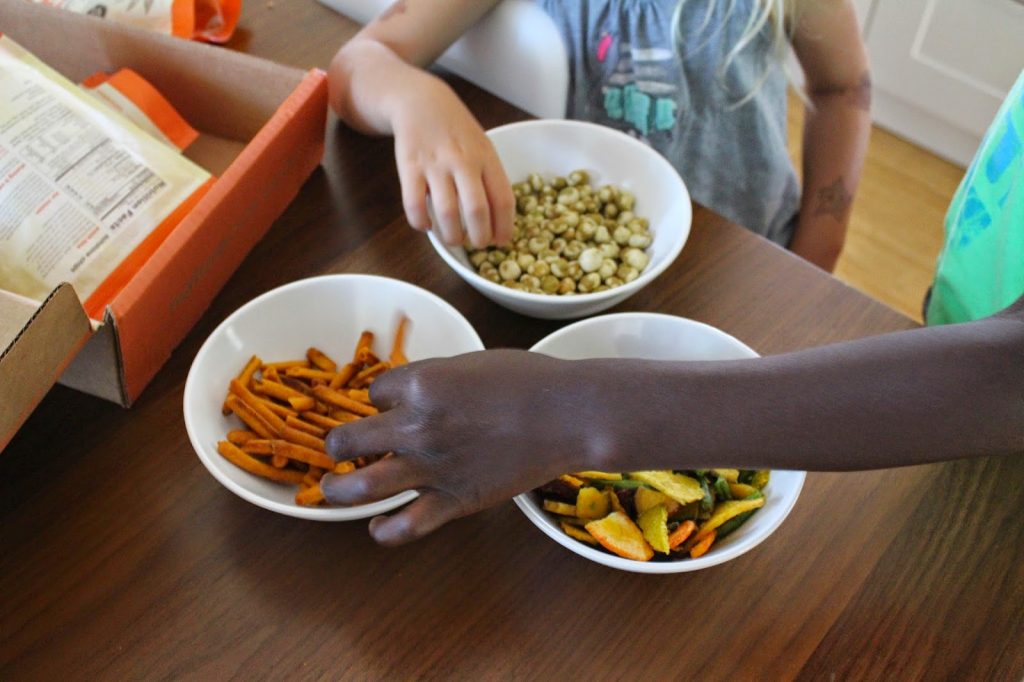 The boys and I were freaking out over the slightly spicy sweet potato fries.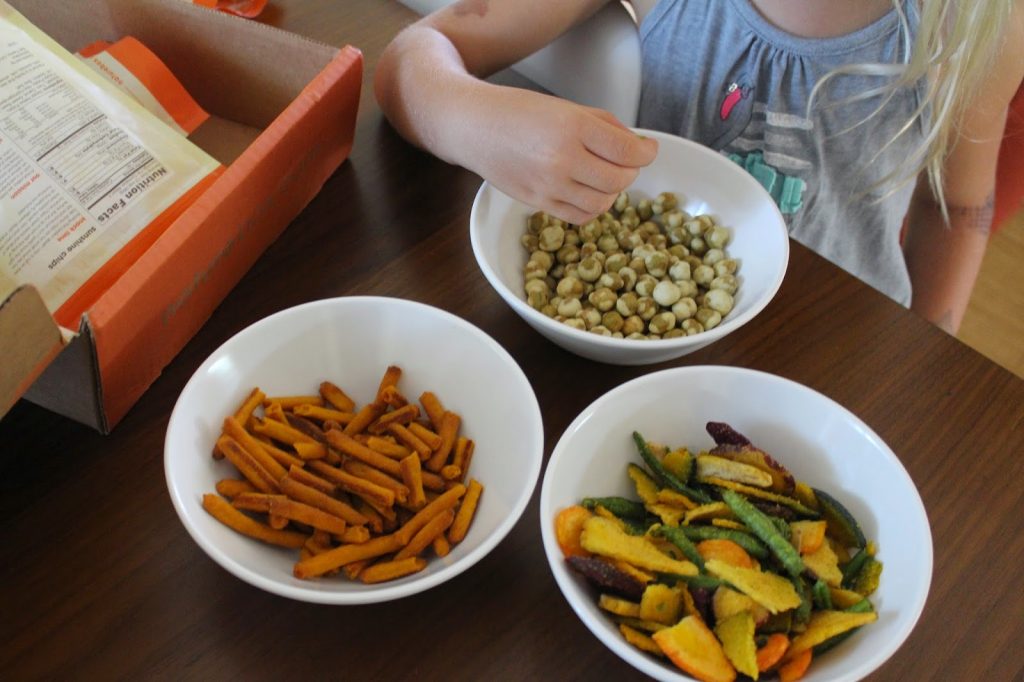 And the peanut butter nom-noms were gone before I even had a chance to photograph them.
If you'd like to try NatureBox, they are offering my readers 50% their first deluxe box by using the code RAGE50. Better yet, two lucky readers have the change to win a 6-month subscription. To enter, visit the site here, and then come back and leave a comment with what snack you'd like to try. Good luck!