What I Want You to Know is a series
of
reader submissions. It is an attempt to allow people to tell their
personal stories, in the hopes of bringing greater compassion to the
unique issues each of us face. If you would like to submit a story to
this series,
click here
. Today's guest posts is by Tiffanie.
There are
days that I wish I could live naively comfortable again… Days when I
wish my eyes had not been opened to the injustices that surround us,
before the faces of poverty were burned on my brain, and before one
orphan had ever sat in my lap/ held my hand/ nor wrapped their tiny arms
around my neck. God did not promise that there would
be no pain, no grief, no sacrifice. Along with other things, grief is
part of the sacrifice I make every time I embrace a baby for
the first time.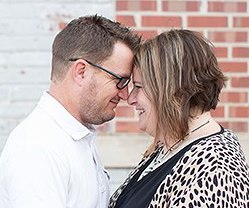 If I had a dollar for every time a well meaning
person commented to me "I could never do what you do, I'd get too
attached…", I'd be a rich woman. I am not an unattached emotionless
going through the motions like of foster momma (nor have I ever met one)
But
"if I did not love each baby/ child, from the minute I touch him/her,
as if they are my own, with total abandon, with my whole heart and soul,
God would not have called me into this ministry. These children don't
need another mother who is detached; they have already experienced loss.
They need a mother who will throw open her heart, throw open her arms
and embrace them with a love that changes everyone and everything it
touches." (the middle mom)
Let me share the story of our current placement (little miss sunshine):
For
the last 17 months I have had the absolute honor of parenting and being
"mommy" to one the most amazing human beings on the planets. Since the
day we said "yes" and the case worker brought her into our homes (most
importantly our hearts) one late Friday night in June, I can not count
the ways she has made our lives so blessed.
From day one she has been a constant source of sunshine and joy (even as we quickly approach the infamous "terrible twos").
People
talk about people who have this illusive smile that magically lights up
any room in which that person walks into. Before I met her, I thought
that it was some cheesy cliche people use to describe overly happy
people…. Now I know better.
She has a smile that melts hearts
of stone and makes women's uterus' leap. It is physically impossible to
be in her presence and be in a bad mood! IMPOSSIBLE! Her laughter is the
sweetest sound I have ever heard and when she says "mommy" my heart
physically with swells with so much pride and love, it could physically
burst! Needless to say I'm beyond smitten and completely head over heels
with this precious baby girl.
I guess I'm a lot like most
mommies… I think the sun rises and sets in my daughters eyes. I have
an indescribable bond and connection that words fall short in explaining
the depth of my love.
But unlike other mommies, I daily live
with the reality that although God has called me to be her "mommy" for a
season that forever and ever probably isn't in our cards. Unless
something unexpected happens, I will not be there to hold her hand as
she starts her first day of kindergarten. I will not seen her hit her
first home run, rock her ballet and hip hop dance classes, see her giddy
with her first school girl crush, dry her tears when she gets her first
broken heart, prom dress shop with her, see her walk across the stage
to receive her high school and college diplomas, visit colleges with
her, or even see her walk down the aisle as the beautiful bride I know
she will be as she marries the man I have praying for since the
day she stole me heart.
I am a foster mom. Although if you were
to open my heart, you would see no difference in the amount of
unconditional love I hold for her or my other children (both adopted and
biological).
Daily I am reminded that tomorrow is not guaranteed! DAILY!
This
reminder drives me to live in the moment. Cherish each precious moment I
have. Smell her, lots!!! Memorize her beautiful face and the sound of
her giggles and the way she says "mommy"! Watch her sleep (goes back to
the memorize her face). Put off "things" to create memories. When she
asks me to read the same book that we've already read 36 times today,
read it again. Blow bubbles (even inside on rainy days). Forget the
mess. Sing. Sing. Sing. Pray. Pray. Pray. Pray. Pray. Go to the park.
Look at rocks, flowers, and bugs. Play in the dirt. Paint her toenails.
Teach her the importance of shoes. Talk about Jesus as much as I can.
Love her tummy mommy (biological mommy). Watch "Yo Gabba Gabba" and
"Tangled" as many times as she wants to. Ignore well meaning people who
tell me to let her "cry it out" at bedtime and not rock her to sleep.
Kiss her more times than humanly possible to count. Whisper "I love you"
in her ear all day long. And pray that even when I am distant memory
she will KNOW to the core of her being that she has value and is loved
more than she can ever fathom.
Experience, grief, and heart break
as a foster mom painfully reminds me that one day my lap will be empty
(as will some places in my heart). One day I would give anything to
watch "Tangled" one more time with my baby girl cuddled up on my lap.
Whether its because you are a foster mom, due to unexpected loss/ death,
or an unforeseen medical hardship around the corner…. Life is lived
best when we are ever mindful that each day, each moment, is a gift!!!
Unwrap every beautiful one you've been given… Before its too late.
In
the wise words of Ferris Buehler, "Life moves pretty fast. You don't
stop and look around once in a while, you could miss it."