What I Want You to Know is a series of reader submissions. It is an attempt to allow people to tell their personal stories, in the hopes of bringing greater compassion to the unique issues each of us face. If you would like to submit a story to this series, click here. This guest post is by This Rookie Wife.
What I Want You To Know:
When I was 15-years-old my friends and I discovered a website called Hot or Not. We would waste hours at a time rating men and women on the website. Quickly, I became so addicted that I began "rating" people when my friends were not around. Shortly after, I started chatting with men who wanted to "meet me". I never intended to meet anyone from the site. At 15, I didn't know anything about cyber-sex, and would keep my conversations very innocent. However, there were men on this site that were much smarter than 15-year-old me, and soon I would be dating one. On the site I had to lie about my age in order to qualify as a member. I lied and said that I was 18. I shared a bit about my personal life, but not much. One day, I met a man named Dave. His picture made him look very buff and handsome, but was so far-away that I couldn't really tell his age. We started chatting about innocent things. We were both Christians, and so we would talk about the Bible, and church, and our families. I started to trust Dave. After a few weeks, we started talking on the phone. Dave never made advances at me. He wasn't dirty. He was kind and considerate. At the time, I still didn't know his age, so I asked him. He wanted to know how old "I thought he was". I answered: 22. At 22, he would still be 7-years my senior, but I felt it was an age that I would be capable of relating to. It was a good guess, because apparently he was 22. After a few months of talking on the internet and the phone we began making plans to meet in person. A few days before, Dave called me and said he needed to tell me something. He wasn't 22. He reminded me that I had lied about my age at first, and that he still trusted me. Then, he told me that he was 32. He also reminded me that age didn't matter, that I was mature, and that we were just friends anyways. I trusted this man. He knew a lot about me. He knew I was fatherless, that my mom was a single-mother who worked a lot, that I was an outcast at school, that I craved male companionship, and that I trusted anyone who said they read the Bible and were a Christian. After meeting Dave I completely trusted him. He was my friend. We spent a lot of time talking on the phone. We lived far from one another, so we didn't visit each other too often. Dave was always very secretive when we did meet. I knew it was because of our age difference, but I felt we had a special relationship. After a few months, we started holding hands and kissing. Soon, he made further sexual advances. I started to shut-out my friends at school. He told me not to tell anyone about him. My mother was concerned that something was happening, but I continued to maintain our secret. Dave became very protective of me, telling me what to do, who to hang out with, and even where I should consider going to university (obviously, near him). On Christmas Eve, when I was 16-years-old, Dave told me that he had to talk to me. He said that he told everybody that he was 32, because he was healthy and looked young. But really, he was 38. He trusted me and cared about me more than anyone, so he wanted me to know his real age. As he was speaking I went completely numb. This man was so secretive. None of his friends or family knew I existed. I didn't really know anything about him. I had started noticing that he had a temper, and his anger scared me. He was so controlling of my own life, but I knew so little about him. I quietly told him that it was a shock, but I still cared for him. I didn't sleep that night. I continued to talk to Dave after that, but I never saw him again. Slowly, I distanced myself from him. Slowly, Dave began to lose control over my life.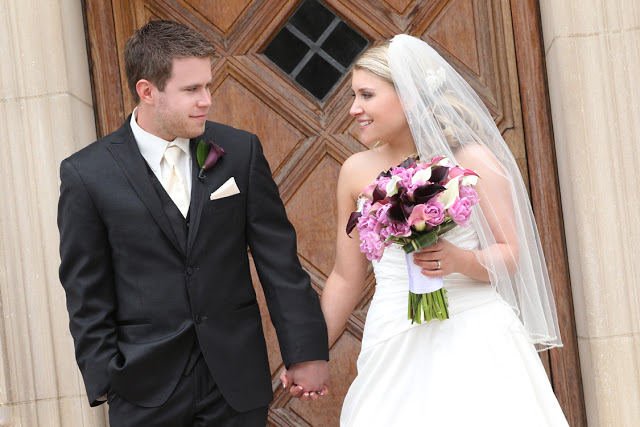 Today, I am 22-years-old, married to an amazing man who is pursuing a career in Youth Ministry (and he is also 22 – phew). We are expecting our first child in May. My life is completely different from the life of 15-year-old me. I thank God that I wasn't killed during those years. How easy it would have been for this man, who clearly had a temper, to do something terrible to me. I'm also starting to realize that I am not entirely to blame for this situation. Sure, I made unwise choices. But, I was a 15-year-old girl. This man conned me, and there are many like him who are preying on the perfect young girl to con. Maybe the next girl won't be as lucky as I was. If you are a parent of a teenager, or you just know of a situation similar to this, I want you to protect young men and women from these situations. If you are a parent, don't make it easy for your child to access the internet unsupervised and unrestricted. If you feel that something is not right, investigate the situation. Find out who your child is calling and texting. Search their chat histories. Monitor their social behaviour. And remember: don't blame your 15-year-old daughter, or your 15-year-old friend. This will only push them away. They need someone who understands. They need someone to protect them.