In a season marked by giving, I love the idea of giving back to our community and our planet. A few years ago, my family decided to forego gifts for the adults, and give donations in each person's name instead. It's been so fun thinking of each family member and finding ways to honor each of them with a unique donation. Here are some great ways you can do your Christmas shopping and give back at the same time.  
Ever/After is a casual lifestyle clothing brand for kids and adults.  They've paired simple, modern design with super-soft premium fabrics.  My kids love their t-shirts and cozy leggings and yoga pants.  Best of all, the company will donate 25% of the net profit from each garment you buy to the cause of your choice. We've partnered with charities that share our vision of creating powerful & sustaining change in the lives of children in need. We believe helping others can extend to all areas of our lives, even the clothing we buy. Every garment comes with a change the story card that holds the value of this donation.  A huge aspect of ever/after is to get the children involved in giving back. Our goal is that children wearing our brand realize that helping others can extend to all areas of our lives, even the clothing we buy. So when you are entering your scratch off code online, take your daughter, son, niece, nephew, and cousin, whoever it might be, take them with you. Have them enter the code online, and show them how they are helping to change the story.
Slowcolor is a fair-trade company allowing weavers in India to work using traditional weaving techniques for a fair wage.  Their scarves are soft, beautiful, and made of non-toxic dyes.
Krochet Kids
I am so in love with Krochet Kids.  Not just because their hats are perfect for hiding my unwashed hair at school drop-off.  And not just because my friend Sarah and her husband Blake are pioneering their program in Peru.  What I love about Krochet Kids is that it's a company that is empowering impoverished people to earn an income for themselves.  Krochet Kids offers 3 year programs to women living in poverty. In this program, the women learn to krochet hats to earn an income and be able to fully support themselves for the first time in their lives. Based in Uganda and Peru, the hats are sold in the US, on their website and at most Nordstroms.  
31 Bits
In addition to being cute and fashion-forward, 31 Bits Jewelry is made out of 100% recycled paper, posters, and magazines by internally displaced women in Northern Uganda. Each piece of jewelry is unique and hand-crafted by a woman in the community of Gulu, Uganda
The NOT FOR SALE store generates enterprise & employment to prevent human trafficking and create new futures for survivors. Every purchase you make is an action to end slavery — because no one should be for sale.  Journals, bags, and scarves that give freedom.
Haitian Creations is a program of Heartline Ministries. The bags and purses from Haitian Creations are handmade by women in Haiti, who are a part of a sewing program that is giving these impoverished women lifelong skills. The ability to earn money gives these women the ability to be self-sufficient, to support their families, and to have the independence they need in a society where this is often difficult.  Each artist's name is on a tag in the purse that she made. Soon, you will be able to look up the artist of your purse on the website and see her picture and story.  
The Heart of Haiti line at Macys allows artisans in Haiti to produce beautiful handcrafts that are then sold in department stores throughout the US.  Partnered with Fairwinds Trading and BrandAid, artisans receive half the wholesale price of every item in the collection.  
Rescue Gifts help refugees and others who have been impacted by war and natural disaster. Holiday shoppers can choose a gift that inspires them and dedicate it in honor of a special person in their lives. The IRC will send gift recipients a beautiful acknowledgement card with the gift giver's personalized message.
There's a perfect gift for everyone: for a mom: A Safe Delivery ($24) can ensure critical supplies for the safe birth of a child in a crisis zone.  For the foodie or friend with a green thumb: A Community Garden ($60) can provide tools and seeds to refugees who have been resettled in the United States, so that they can grow their own fresh, healthy food in an IRC community garden.   For a teacher:  A Year of School ($52) can supply the tuition, books and other materials for one year of a child's schooling in a country recovering from war.   Rashida Jones for IRC Rescue Gifts from International Rescue Committee on Vimeo.  
The Leakey Collection was founded in 2002 by Katy and Philip Leakey.  Their work includes the design and manufacture of contemporary jewelry that is hand made by the Maasai women and men of Kenya from environmentally sustainable materials.
The flagship item of the collection- Zulugrass.  Zulugrass is light weight, durable and versatile. Depending on the color and amount of strands worn the look can be as subdued or as colorful you want. The Leakey Collection is available in over 1200 stores nationwide or online.  
World Vision has an amazing gift catalog where you can buy a number of innovative and sustaining gifts for people living in poverty. Their website even allows you to purchase and print a card letting a loved one know you have donated in their name. You can purchase medical attention for a pregnant woman, a goat that can provide milk to a child – even a grove of fruit trees!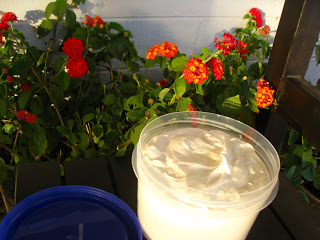 Kiara makes homemade whipped body and hair butters as a fundraiser for their next adoption.  Not only is it a great cause, but the body butters are a product you will probably order again and again.  These butters are homemade with organic, unrefined ingredients, for maximum nourishment for skin and hair.  They are wonderful for all skin types, but especially for children of color with dry skin or eczema.  We use these lotions exclusively for our kids, and they also work nicely to keep African hair moisturized.  My boys are partial to the chocolate peppermint scent.  
Give Prints is a for profit company working to give financially to various non profits (501c). Just as one values the beauty of a print, Give Prints values the beauty of lives changed, and gives 50% of their profits to help love people around the world. The heart of Give Prints is to help people send love to others through the purchasing of ohoto prints. It was born out of a photographer's desire to help fellow photographers publicize their work while helping worthy organizations that are already reaching out to people all over the world. The photographers showcased on the site gave their talents to give to their charities.  
Your gift will help provide clean drinking water, medical treatment, disaster relief, food supplies and much more for Compassion-assisted children and their families.Once you purchase a gift, you will have the opportunity to choose from a variety of complimentary greeting cards to send to your honorees. For a last-minute gift option, you can print a card at home or send via email.  
CW-Collaborative World is a for-profit apparel company that exists to support the non-profit organization. We call it a "Co-Profit". We are founded on Extraordinary Giving and donate 50% of the overall profit from the sale of our clothing to Partners already doing good in the world. We exist to Amplify their efforts. Our Mission is to actively pursue new and more extraordinary ways to Give, while encouraging others to do the same. GIVING is the brand.
Punjammies are sari-inspired pajamas. Each pair of Punjammies are created in an after-care facility for women who have been rescued, released or escaped from a life of forced prostitution. Holistic aftercare involves quality medical care, emotional safety, education and the tools to create a new way of life for herself.     This list is by no means comprehensive, but hopefully it can give you some ideas for gifts that also help others.  If you know of some other organizations that empower impoverished communities, check back next week . . . I'm hoping to do a link-up where you can submit your own ideas for ethical and charitable gifts.