What I Want You to Know is a series of reader submissions. It is an attempt to allow people to tell their personal stories, in the hopes of bringing greater compassion to the unique issues each of us face. If you would like to submit a story to this series, click here. Today's post is by Claire.

I sometimes feel invisible.
You don't always see me. You don't think I'm a faithful supporter of the work of my husband's ministry.
It's our ministry, but sometimes he's the only one you see.
"God does not see as humans see. Humans look at outward things, but the Lord looks at the heart." (I Sam. 16:7)
Before I even met or married Ryan I knew my life would also be devoted to fulfilling God's call. Although I do not rest on the laurels of a wonderful, Godly lineage, I do take pride that I, along with many generations of my family have committed myself, my marriage, my children and family to an all-encompassing answer to God's call for serving others (Mark 16:15).
I supported him early in our marriage when Ryan was running from the calling that I knew God had on his life.
I supported him when he made a major career change and decided to go to seminary, which in our denomination has not served him well.
I supported him when we sold our brand new, 3,000 square foot, custom built home in order move into an older, smaller, dilapidated parsonage with our small children.
I support him many an afternoon when he comes in from work, disappointed, frustrated, and exhausted. He often thinks he can't make it another day. I encourage him that he can.
I have supported him countless nights when he's woken me from my sleep to ask me to pray for him when the burden of God's message has been a literal, physical weight on him that it's awakened him in the midst of his rest; and I have called up Heaven on Ryan's behalf.
I support him year after year at our winter youth retreat by sleeping in the floor of dirty hotels just to make room for unexpected students who show up for the trip.
I have supported him most recently as we have seen a 25% total cut in our salary due to our church's declining finances.
I support him by filling in the gaps at church by keeping countless nurseries, teaching classes, forming mothers' ministries, undertaking children's Christmas programs, speaking at events, setting up fellowship halls, cooking for and serving revival guests, leading VBS groups, writing correspondence, counseling, preparing communion elements, cleaning up after events, leading women's Bible studies, driving all over town for last minute errands, decorating the church for holidays, cooking and taking dinner to families in need…all in the name of ministry and all for the love of and commitment to my husband and our calling. I have done these things with a glad heart and unto the Lord.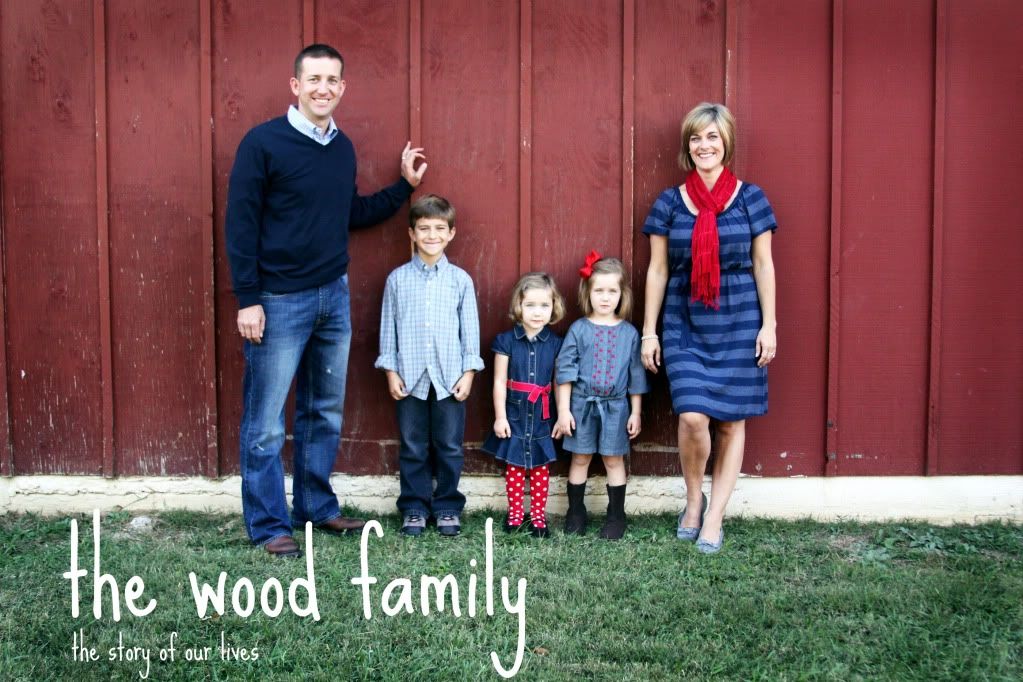 I also support him by filling in the gaps in our home. I feed, dress, and get three small children to and from church every Sunday and Wednesday night by myself; I save, scrimp, clip coupons, and work part-time outside the home to make ends meet on a paltry minister's income; I stay home with and care for our children during Ryan's weekend retreats, extended missions trips to Honduras and the Philippines; I stay flexible knowing that the call of duty often means changing our family plans at a moments' notice when the church needs Ryan or us.
Although you don't always see me, YES, I support Ryan and will continue to support him with my prayers, my love, and my unyielding commitment to not only our marriage, but also our calling.