`On Saturday, I attended a read-through for a show I am doing next Sunday afternoon.
There was a time in my life when terms like "read-through" and "doing a show" did not make me feel like a giant phoney.  There was a time when the passions that are now dormant had regular and tangible outlets.  So I'm a little giddy to be "doing a show".  Next week I'll be taking part in the LA version of Listen To Your Mother – a national show that highlights personal stories of motherhood, read by the authors.  The LA cast is nothing short of amazing, from writers to comedians to actresses to producers.  After I saw the cast list, I knew it was going to be powerful.  But I don't think I was really prepared for the impact of the read-through.
You know that feeling, when you are sitting around a circle with a bunch of girlfriends, sharing tales of motherhood both intimate and hilarious?  You know that feeling, when you move from tears to laughter in the course of one perfect second?  You know the feeling of your cheeks hurting from laughter, and the lightness in your chest that comes from hearing someone else tell your story in a way that makes you feel known? That's what the Listen To Your Mother Show is.  A big, funny, poignant, authentic lovefest for moms, and anyone who ever had one.  If you are near LA next Sunday afternoon, you really need to come.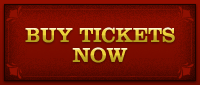 May 1, 2011
3 PM
The Rosenthal Theater
Inner City Arts
Downtown Los Angeles (And if you live near AUSTIN, MADISON, NW INDIANA, or SPOKANE, get yourself to your local show!)