We have had the same two Netflix movies at our house since August.
SINCE AUGUST.
Why?  Because we lost the red mailer that we need to send them back.
Apparently, this is a problem that two people with graduate degrees cannot solve.  Every couple of weeks, we will talk about how we wished we had a new Netlfix to watch.  As if one is going to appear in the mailbox.  And then we will remember the missing red envelopes, and just sigh and shrug, because . . . what can we do?  I guess we'll just have these two movies forever.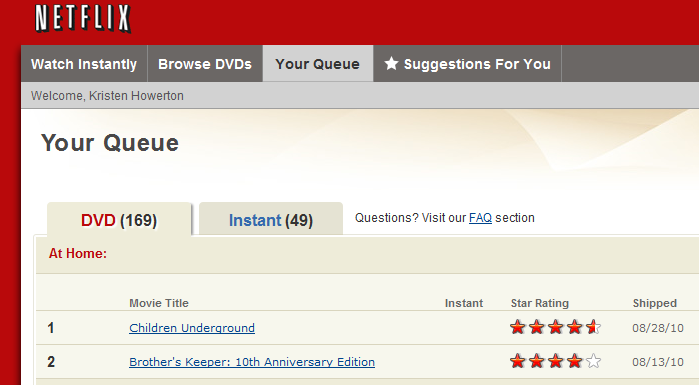 IT'S JUST TOO HARD, YOU GUYS.