Mark and I spent the weekend in Austin, Texas, attending an adoption conference.
The weekend was fun, emotional, draining, depressing, uplifting, encouraging, and exhausting. In a nutshell, the weekend was about the global orphan crisis, food, poverty, attachment, food, friends, adoption, and food. Can you see where that would lead to a sense of overwhelm?
I'm going to talk about the heavier issues at a later point, because a) I need to unpack my suitcase, and b) I need to unpack my thoughts.
So for now, I'll tell you about the friends. And the food.
We were very lucky to have generous friends host us in Austin. Nate and Kristin have an adorable guesthouse with a TEAL AND ORANGE BEDROOM. This was a site for sore eyes after our first day at the conference.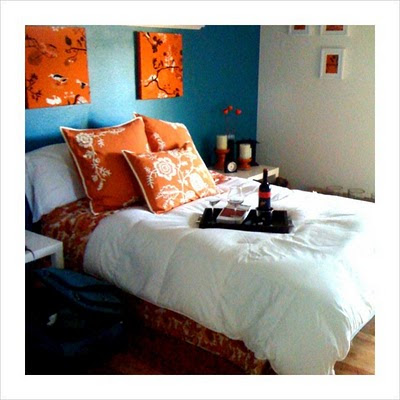 Our local friends made it their mission for us to have the Austin foodie experience. These people know how to eat. Highlights included fried avocado tacos at Torchy's, donuts covered in mapled bacon from a food truck, Mexican martinis at Vivo, giant salads at Kerby's, chicken makhani from the GaRaj Mahal (get it???) and goat cheese and wine at Uncorked. It was delicious. And needed.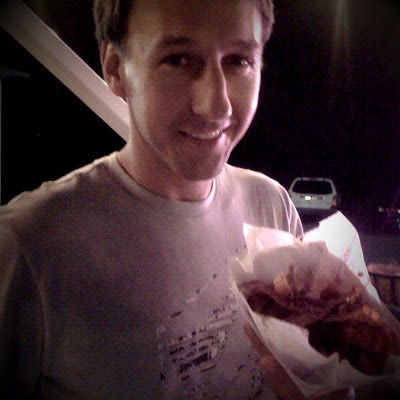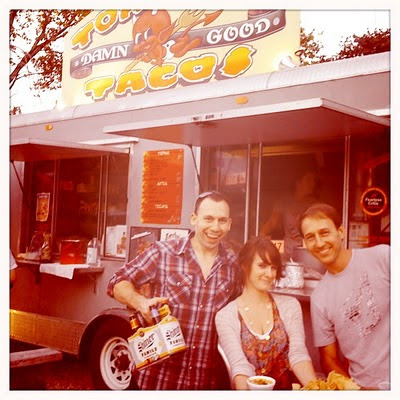 In the midst of missing our kids, analyzing our parenting style, and hearing about the overwhelming needs in our world, it was good to be well-fed, by food and by our friends. I cannot begin to express how good it is to reconnect with friends on a similar path, but I will quote Tara, because she says it well:
When people from three corners of the country (Virginia, Texas, California) all end up in one place it is a gift. I found myself wishing I could stop the clock and/or not sleep. The conference itself was challenging and beautifully done, but being with people that share deep truths and experiences was even more wonderful.
As adoptive parents of Haitian kids with much more than that in common, we talked about the weeks following the earthquake and traded stories. It was good to cry and remember and marvel at all that took place. We got to talk about hurt children and the pain and grief of walking that road with them. We got to talk about our experiences and hopes and dreams without any blank stares from anyone. It was a weekend of being totally understood – of listening and agreeing and encouraging … of empathy and community and love.
Every speaker we heard said something that stuck, we found the content challenging and truthful and unashamed. We left feeling like there is more we (personally) can do and excited to see how 1,000 people (collectively) from around the country will affect their home congregations and rally support for the cause of the orphan. Pure and undefiled religion is this. James 1:27
We are tired, but I have an overwhelming sense of gratitude, for our kids, for our friends and family, and for the gift of a few days with my husband.