Gwo Cheve = Big Hair I think you all know my love for the country of Haiti.  I would like to say that this post is an extension of that love.  I think that it mostly is. But also . . . . I like getting even with people.  And this is an opportunity to get back at one John McHoul for the smack talk from him over our years of visiting Haiti.  This man may appear to have at heart of gold at the surface – I mean sure, he has devoted his life to serving the people of Haiti in ways that effect meaningful change.  But be warned – underneath the gentle hippie exterior is a man who has been mocking Mark and I for years, just for being from California.  And he forced us to smuggle Burger King Whoppers for him in our carry-on luggage.  And once made me to eat street meat that left me with an uninvited intestinal guest for the better part of a month. (Okay, John did not force me to do any of those things.  But he smirked!  He smirked at all of it.) In Tara's words:
"In the last 21 years, scores of people have been tortured by John. And I do mean scores. Maybe they came to Haiti and got sick while staying with the McHouls and John laughed at them for having Haitian Happiness. Maybe he took them on long car rides on purpose to torture them. Maybe they made a dumb mistake and John never let it go and teased and teased and teased. Maybe they misunderstood the culture and said something kind of silly and John gave them a nickname that they could never escape. (Just ask "Melda Mace".) He has agreed to allow his head to be shaved BALD – recorded on video to be posted on the internet- if we can raise 50K (USD) in 100 days. Once we reach 50K the massive mop of hair will be shaved.  Tweet this, share it on FB, tell your friends, tell strangers … help spread the word!  The cause is wonderful.  If you've been following the ministry of Heartline since the EQ, you know that in response to the catastrophe we opened a clinic that became a hospital.  We've been in prayer about what God would have us do in the future and we're moving forward to open a year-round, fully functional and staffed clinic/small hospital.  This 50K will be the beginning as we move forward to build a facility."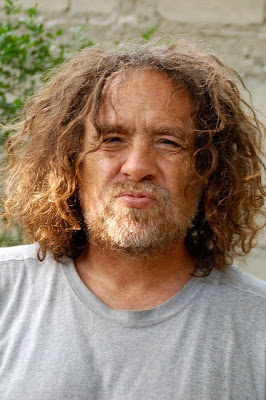 I do realize that many of you do not know John, and therefore may not be as motivated to donate money OUT OF SPITE.  Well, fine then.  Let me give you an actual cause: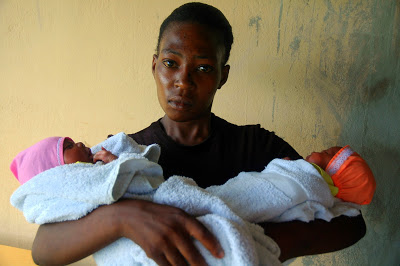 Again, in Tara's words:
"Prior to the earthquake Heartline was operating a pre-natal program and delivering the babies of the women in our program. Since the earthquake Heartline has determined that once they have delivered these women need more support. Sending them "home" to a tent with a one day old baby is not sufficiently caring for them and often leads to infections and complications.  The goal will be to keep each woman for 7 days to help establish nursing, build relationship, and to watch for infection.  Unfortunately in the conditions these women live, infection and complications are probable. The hospital will serve our moms and will also be open to dealing with other non-pregnancy-related illness and disease.  We are excited that the first funds raised for this project will be the encouragement and sign that this is the right thing to pursue. 
It is likely that you've read the statistics and you know that prior to the Earthquake Haiti had one doctor per 10,000 people. Finding quality, loving care in Haiti was and is incredibly difficult.  The care available is often  a far cry from what any of us can even imagine."
So, perhaps you care about the people of Haiti.  Or perhaps you care about quieting this down: __________________________________ Email to Tara –
On Aug 22, 2010, at 2:17 PM, John McHoul wrote:
We  have Waterloo and Little Big Horn and so what shall we call your upcoming defeat of the Big Hair Challenge?  How about: TARA'S FOLLY. Lets choose the name well for posterity as our children's children will be studying this great defeat in their history books. Yes I like it: TARA'S FOLLY.
John the Victor
______________________________ Or perhaps this statistic on maternal death rates doesn't sit well with you:
"Poverty also plays an important role. Some 99 percent of the estimated 500,000 women who die every year giving birth are in developing countries where medical supplies and skilled workers are in short supply."                        -World Health Organization
Or perhaps this haircut doesn't sit well with you: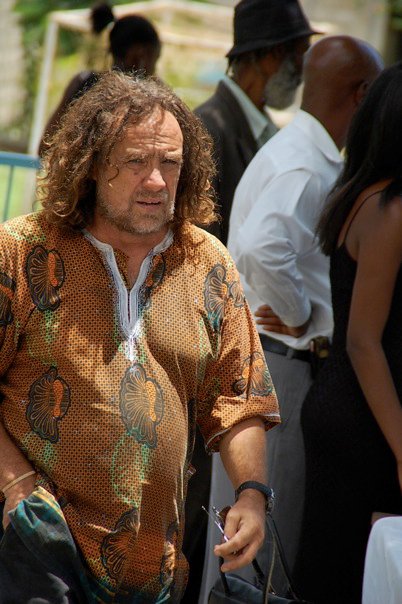 It's pretty much a cornucopia of good causes.  You should help.