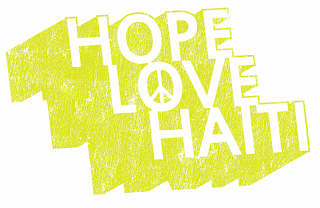 Okay, internet friends. Now is your chance. We are having a major – MAJOR – sale on our Haiti tees. Special price, just for you!
$10
Because:
a) Our matching grant from Running for Orphans ends in ONE WEEK and we are still under our goal.
b) We might have ordered a few too many t-shirts.
c) I would like to allow the children back into the garage without fear of them being crushed by the T-Shirt Boxes Tower of Doom.
So . . . $10 a shirt. Pretty much at-cost, because these things aren't doing anybody any good in our garage. Much better that they be on YOU – reminding people to continue supporting Haiti.
(And speaking of Haiti – read a compelling article about life in Haiti's tent camps here, and look at a photostream at BBC News)
Click here or on the photos below to go to the t-shirt shop.