Selfie Podcast
launched today! It's been a long time to get here, but my longtime friend (and video partner)
Sarah James
and I launched our podcast about the quest for self-care. We wanted this podcast to be a real, vulnerable conversation about how we take care of ourselves, and why that simple idea can sometimes be so difficult. We are proud to be a part of the
Life, Listened
network of podcasts. Here's the official description:


Selfie is a podcast about self-care and other shit. Sarah James, a lifestyle blogger and self-help aficionado, is joined by bestie Kristen Howerton, a writer and psychotherapist, as they tackle the tricky and often elusive aspects of caring for ourselves. Their weekly conversations explore questions like: Why don't I eat the way I should? How do I get enough sleep? What aspects of my personality make self-care tricky? And what's the best way to deal with pubic hair? From the silly to the serious, Kristen and Sarah are taking a vulnerable and often humorous looking at body, mind and spirit . . . and maybe a touch of the random, all while looking at the distractions and defenses that keep us from caring for ourselves like we should.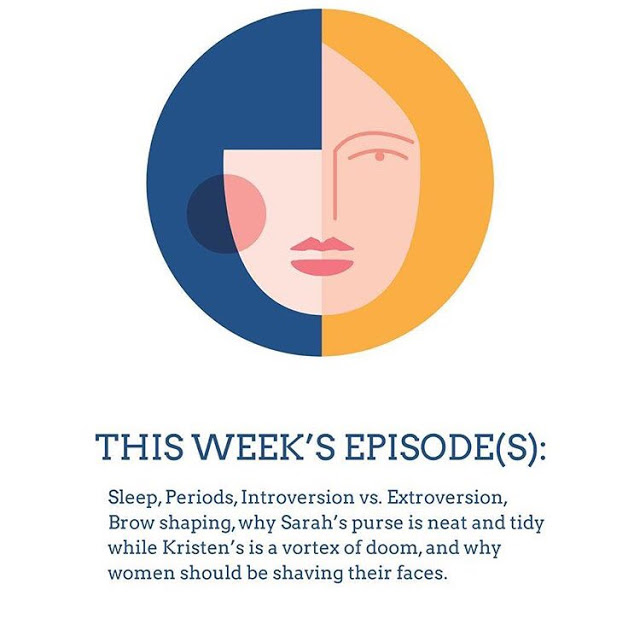 In our first episode, we are talking about sleep . . . a component of self-care that both Sarah and I have struggled with mightily. Why is it so hard for us to achieve this basic human need? We also give an intro to the Meyer's Brigg's personality types and self-care for introverts vs. extroverts. And face-shaving for women . . . it's a thing. And we are talking about it.
You can listen to our first episode (and also episode #2 on hair,
body positivity and intuition vs. sensing) on itunes here.
Links We Mentioned in Episode 1