This post was sponsored by Clorox
Parenting means multitasking. With four kids, this is true every single day. I'm often trying to do two things at once because I just don't have enough hours in the day. It's the end of the school year, too, which means there are even more activities than usual. Recorder concerts, awards breakfasts, marching band appearances, class parties, soccer tournaments . . . it feels like I often need to be in two places at once.
Case in point, this was my actual Sunday last week:
8:30 a.m.: Soccer call time for Kembe
9:15 a.m.: Band call time and parade line-up for Jafta, India, and Kembe
9:00 a.m. – 10:00 a.m.: Soccer game for Kembe
11:00 a.m. – 1:00 p.m.: Marching band in parade for Jafta, India, and Kembe
11:30 a.m.: Soccer call time for Karis
12:00 p.m. Soccer game for Karis
12:00 p.m. Basketball call time for Kembe and Jafta
1:00 p.m.: Basketball game for Kembe and Jafta
5:00 p.m.: Basketball game for Kembe and Jafta
Now, I agree this looks insane. We needed to be in two places at once for most of the day. And typically, I try really hard not to overschedule my kids. But an end-of-the-year soccer tournament, unfortunately, had a little overlap with the boys' new summer basketball program, and an ill-timed parade, and here we found ourselves. With Mark's help and with a little ride-sharing, we ferried everyone around and only had to sacrifice Karis's soccer game (which she was lukewarm about.)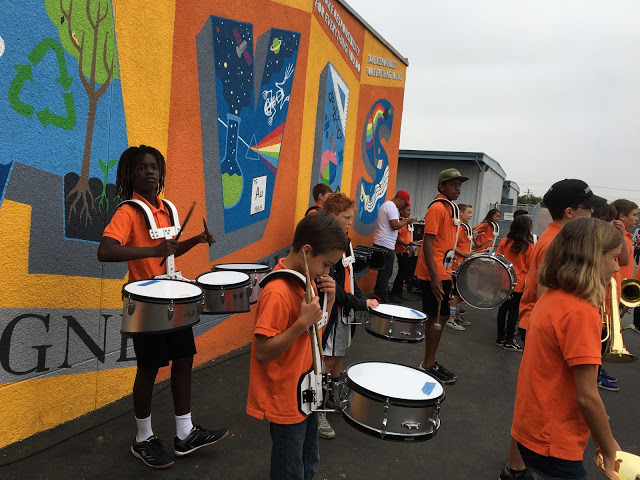 While this was a crazy example, I'm still usually doing some kind of hyphenated job when it comes to the kids. Here are a few examples of my multi-hyphenate mom roles:
Hair-twister/soccer-mom – During a soccer game last week, I sat on the sidelines and retwisted Jafta's hair because that was the only time I had to do it.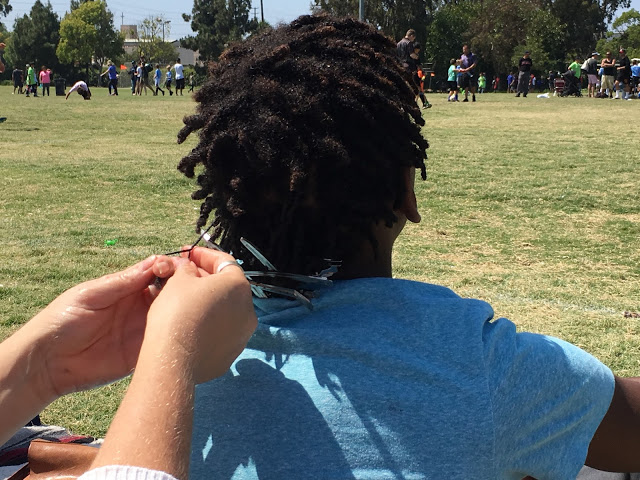 Concert-watcher/writer – A second-grade recorder concert coinciding with deadlines means I did a little writing on my phone while watching.
Play-date-host/podcaster – Why yes, this week I did record a full episode with
Paul
about four extra kids at my house.
Book-reader/basketball-watcher – What do you do when you want to support your older kids at their basketball game, but your youngest is tired of sitting on sidelines in the gym? You read books to her while you watch.
Taxi-driver/study partner – When practicing math facts is a thing that eludes your evening plans, you do them in the car on the way home.
Slime-maker/chef – It's not unusual for me to be helping with some manner of crafting in the middle of dinner prep. This week it just happens to be slime.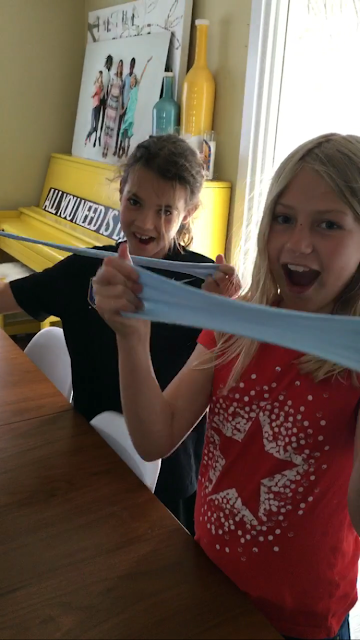 Somersault-watcher/conference-caller – Thank goodness for the mute button. Because I have participated in many a conference call at the park while an aspiring gymnast keeps yelling "MOMMY WATCH ME!"
Motherhood is a multifaceted role. I try to multi-task with my cleaning products as well. Clorox® Disinfecting Wipes are a great fit in my mess-fighting arsenal. They help kill germs and bacteria, and remove kitchen grease and countless other nasties you find lurking in your home. The Clorox® Disinfecting Wipes with Micro-Scrubbers do all that, plus they are textured to scour away stubborn messes other wipes leave behind, so you can tackle even the most unexpected mess.
Like homemade slime on your sideline blanket.